How can I teach my child well?

China
4 responses

• Philippines
25 Jul 11
Hi chaoxu! An 11 year old boy is no longer a toddler, he is a school age that understands instructions. Give him schedules to follow and "punish" him when he can not follow. Punish for me is not physical punishment but rather ground him for doing something that is not agreed upon. My son is 19 now, when he was in his school age, i didn't have problems about overlapping video games with his homework because i give him schedule to follow. When you talk your child, talk to him like a big man, look at him straight in the eye and be authoritative. Let him understand that because he is still minor, he has to follows your rules. If you can not control your son at his age now, I am sure the more you can not control him when he is in his teenage life. Read parenting magazines, it surely will help you.


• Philippines
26 Jul 11
Sure, try to read parenting magazines if you do not have the power to control over your son. You might be picking some tips there. Good luck to you and your kids, too. I hope that they will grow up with better behaviors and with right attitude..


• Philippines
25 Jul 11
Try to talk to him and tell him the pros and cons if he will not obey you. Let him understand that you are doing your best for him to be a responsible man someday. Give examples whom you both know that have not been doing good in school. At least he will be able to figure out that what he's currently doing: playing computer games instead of studying will not give him a brighter future.

• Philippines
2 Aug 11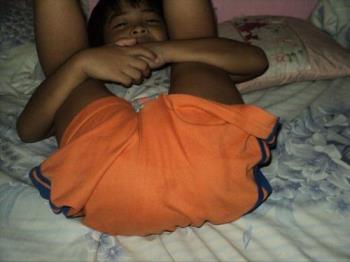 Don't spoil the rod lest you spoil your child. If you need to soften his stubbornness then do. But make sure you do it properly. You must explain to him that if does not follow he will get punished and if still he did not then do spank him so that he will know the price of being disobedient. Explain to him why it is necessary to study well. Manage his time. Give a time of playing and time for studying. Don't let him decide which things he would prioritize. You are the parent so you should guide him. A child left on his own will go wayward. You as a parent should not let that happen. If you need to admonish do, if spanking is needful then do as well.