the phantom of the opera.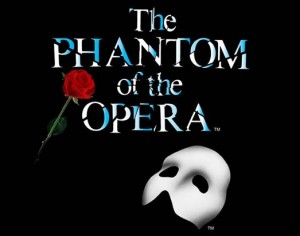 July 28, 2011 9:06am CST
this amazing, spell binding piece of utter beauty, is my ultimate, and lifelong obsession. it is a book, written by gaston leroux, a french writer, and is in actual fact named la fantome de l'Opera, and was first published in 1909. the book was then adapted into a musical by sir andrew lloyd weber in 1986. i live and breathe it. i've read the book, i've seen the play, 3 times, i've watched the film, i own the dvd, i have the original play soundtrack, and the movie soundtrack, and i am actually fortunate enough to own an original record recording. this record, is what originally provoked my interest and obsession. when i was 7 years old, my daddy attended an aution. he wanted to buy some vintage piece of furniture that he wanted to restore. when he got it home, he found an old record player, with one record still in it. the record was the recording of the broadway musical of phantom of the opera by sir andrew lloyd weber. what the record was did not interest me, in the slighest, for all i cared it could have been playing the wheels on the bus! it was the record player i was interested in. i loved the smooth leather casing of the box, and how the lid lifted off to reveal the record player sitting inside. i liked to crank it up, and fiddled with the little pointly needle, placing it on the groves of the record.. and playing it over, and over and over. before i knew it, i knew every word, of every song from the phantom of the opera, and at this stage i still didn't even know the story, merely the songs. i didn't know if it was a band singing these songs, if it was from a play, a film, a tv show.. nothing. but i knew every single word, and i would sing along at the top of my lungs. until one day my daddy, completely out of the blue, asked me if i knew where those songs were from. upon replying no, i was shown the picture that was on the paper in the middle of the record, only to see a picture of a mask, but it was only a half mask. there and then daddy told me the story. how it was a book. how it was written many many years before he or i were born, and how a man called andrew lloyd weber had made it into a play, a musical, a year before i was born, and how he and my mum had seen it.. ever since then i've been completely and utterly obsessed! i just love it. the story, the songs, the words, the plot, the characters.. everything. does anyone else share my love?
3 responses

• United States
29 Jul 11
The phantom of the opera is a great story, It's one of my favorites, even better than beauty and the beast.But I'm really a Frankenstein fan. Can you see the relation all of those have. Since the fire I have read all of those novels(That's right, All 3) They have a special meaning to a guy that has recently been disfigured. I guess my lot is really not as bad as some of these fictional characters, though. I was only burned in places other than my face so I can hide it well. And my Dr. appt went just fine, thank you for asking. They poked and prodded my bad arm(left) with needles and electrodes to see how much nerve damage I've suffered. But I won't get the results for about 10 days.

•
29 Jul 11
they are amazing and uplifting stories and i can see how they would have helped you in terms of coming to terms with what you went through etc., one thing i always try to remember is everything happens for a reason. i'm not very religious, and i don't tend to think it's god's will, or god's way or anything, but i do believe that everything happens for a reason, whats for you won't go by you, and what doesn't kill you makes you stronger. that sounds horrific, i'd have punched the doctors.. just to see how much nerve damage i'd suffered ;) haha ..

• Philippines
28 Jul 11
i have a copy of the book. i don't love it as much as you do, but i like it just the same.

i've been hearing about this story since i was a child. several years later, i had seen the movie. and some years after that, i had secured a copy of the book. i found it on a book sale. it's a real classic. nothing that modern writers that could ever think of.

oh, and the story and setting are somewhat based on facts, especially about the paris opera house. it having several basements and undergroud lake and all.

•
28 Jul 11
i know!! how beautiful and bizzare is that? having a lake running underneath an opera? it's so strange and gothic and errie! i just love it! i've lost my book i think, but they are easy enough to get on amazon thank goodness.. you should hold onto that book :) :)