L I F E - is precious...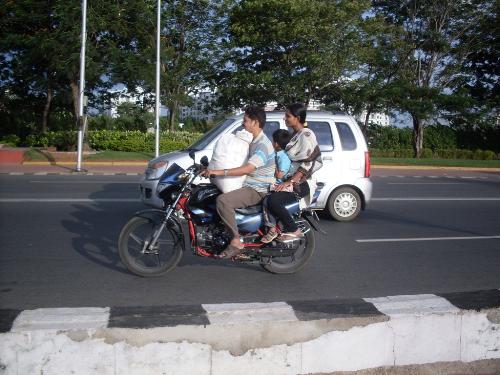 India
3 responses

• Philippines
1 Aug 11
Yes indeed life is too short not to make use of it or enjoy it.We are only temporary here on earth so as much as possible we must be careful on everywhere we go so that we will not put ourselves into danger and harm.If we had enough money to travel we must do it so that we can see the wonders of the world that God had made before we die.

• India
30 Aug 11
[b]I totally agree with you ... but frankly speaking the thoughts vary from individual to individual and every one on this beautiful earth live their own world (tastes) hence our thoughts do not match others and we also cannot suggest. People who have lot of money do not have the thoughts to go about in this world but who have less money have all the dreams of visiting beautiful places in this world...what do you say...[/b]

• Philippines
31 Jul 11
Life is really precious, We only live once in this life,so we must value our lives. I won't dare doing such thing and everytime I saw couple having such a ride with their kids in between,squeezing in a motorcycle...whew! I feel like my stomach is about to have some circus inside me. People says,it's exciting,in what manner that I don't understand either. jaiho®

• India
30 Aug 11
[b]Very nicely told Jaiho.. I really admire your thoughts....mostly I feel this atmosphere is here in our cities only and no one dares to ride a motorcycle with 6 humans sitting on one motor cycle and driving in the busy streets. I am fond of such happening and to my credit I have 100's of such photos with me....[/b]

• India
31 Jul 11
Yes. I was doing it about 25 years ago risking the life of all of us. At that time I had confidence, courage and age also. now when i look at others doing it I am worried.


• India
30 Aug 11
[b]Don't worry dear....it is all natural..and as ages gets added proportionately the strength also gets weakened...becomes less. So we have to be careful as age gets added in all our works and also the attempts we propose to take up... I hope I am telling right..[/b]