No kids allowed = the "brat bans"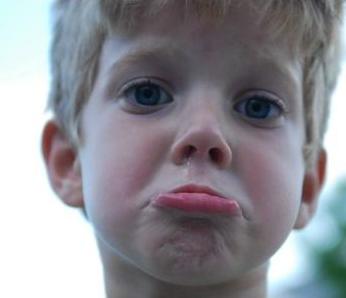 Canada
August 1, 2011 6:07pm CST
Sounds like theres a new movement going on lately starting with a restaurant owner who decided to ban kids from his place

. The movement even has its own Facebook page. It seems that since this restaurant owner decided to ban kids under 6 yrs old from his restaurant, thus increasing his business by 20%, now some other businesses have jumped in the movement. Now some airline companies, theaters and other places have decided to ban kids too. I remember as a kid, my parents wouldnt take us into a restaurant saying that the 4 of us were too noisy

. We'd eat at drive-ins or bring the food home. Also, we were not allowed to participate into adults discussions. We were always told to go play and leave the adults in peace while they talked

. I agree with this. Ive stopped going to restaurants because you're sitting down to eat and if you're bad lucky and a family comes and sits next to your table, you can be assured that you'll be disturbed by the crying, the kids walking all over the place with dirty hands and even having your hair pulled. Enough is enough!!! The restaurant owner says the anger is not directed at kids but at parents who cant and wont control their children. Whats your view on this? Do you agree that kids under 6 yrs old should be banned from restaurants, movie theaters, airplanes and other "adult" places? A link to the story: http://www.wpxi.com/news/28731371/detail.html
5 responses


• Canada
2 Aug 11
Im thinking that if you go to McDonalds, you expect to see kids there lol. Maybe thats why when I feel like a McD, I use the drive-thru lol. Yes most people are afraid to say they are happy to be able to go to "some" restaurants and not have kids crying, yelling or throwing a tantrum. Some people might think that we dont like kids if we say such a thing, but we do like kids, we just want to be able to eat, or watch a movie, or fly somewhere in peace and not have kids yelling or crying. Actually, the truth is.....well for me anyways, that if I hear a baby cry, it makes me feel SO helpless, it stresses me out terribly as I cant do anything about it since its not MY child. Do you find that you feel the same?

• United States
2 Aug 11
We were in a store one time, and it is a deep discount food chain, people travel for many miles and for hours to do monthly shopping. A little one in the checkout lane was totally having a melt down, she was tired, it was nap time, she had been in a car seat, then a cart seat. Hubby and I together were able to cheer her up and distract her, and her parents later thanked us for it. That same tactic, however, does not work for children in restaurants and movies and planes. I believe the reason this is being brought up and done now is because parents are not being considerate of the limitations of their kids and take them places at times when they cannot behave.


• United States
2 Aug 11
I have a two year old, who at times can be difficult, but when she starts misbehaving i leave with her. I have left my husband to finish eating with his family while my child and i spent the rest of dinner out in the car and he brought my food wrapped up. If it is a 5* restaurant i can see banning kids, but the local diner? that seems excessive. Movies I think should be based on what the content of the movie is. Banning all kids from seeing Smurfs would be counterproductive. Banning them from adult themed movies altogether is fine with me. I also have a fabulous theater near me that when it remodeled it put in sound proof(mostly) rooms with speakers in the back of every theater as the childrens room. A child screaming full tilt can only be heard in the closest two rows, and even then only if it is at a quiet part in the movie. Yet the parents can still see the movie in a theater instead of waiting until it is out on DVD. Airlines-Mixed emotions about that. Sometimes you have to travel with your kids and not being able to find a flight to where you need to go because of a no children policy would be bad, and i think bad for business. If you want to limit children to economy only that would be another thing instead of completely banning.

• Canada
2 Aug 11
I like how you think. You have a kid and you know that kids can be noisy at times. Im sorry you were the one to leave the dinner but then again, from what I can understand, it was your husband's family. At least he brought you something to eat. I didnt know some movie theaters had sound proof rooms for kids. What a good idea. We had the same at the Church I used to go to as a teenager. The kids were behind the priest and we could see them through the glass window. It made for some laughing at times at what the little ones did behind the priest's back

As for airplanes, maybe they could have a space for kids only. I dont travel by plane ....mostly because of this. Ive had a very bad experience once with a kid behind my seat. SO not flying anymore. I dont know what the right solution is. For now, what I do is avoid places where there can be little kids. I go to expensive restaurants when I want to eat out, I know parents dont bring their kids there. I dont go to the movie theater as I dont like sitting for long periods of time, Id rather rent the DVD, so that has nothing to do with kids. I do my food shopping very late at night, there arent any kids at that time. So I guess that it can be done to live together and not step on each other's toes!!

• United States
2 Aug 11
I think it is up to an owner of a business to choose his customers, but if little Billy does not become accustomed to going to the Posh Pheasant as a youngster, chances are he will not want to go there as an adult. Children should either behave themselves or be removed until they can settle down. Parents should pay attention and not take there kids places that they cannot behave. The only time anyone ever had an opinion about my kids a grumpy old man disliked that I had my infant in a carrier and my son brought his cars to the library. Made a comment behind my back about brats. I commented back that my taxes paid for the library as well. They were not disruptive. In the past six months I have wanted to ban people my age and older from the library. It is a wonderful place to go read. I go read the papers and magazines, etc. There is even a lovely sitting area down past the stacks with cozy chairs.Do the long lost friends and neighbors go there so they are private? No, more than once people have to have their chit chat right in the middle of the area where adults are sitting and reading. They are worse than the kids I see in there. I think we all need more manners.

• Canada
2 Aug 11
Haha, Ive seen those people going to the library to "meet" !!!

I wouldnt expect only adults in the library as its a place to learn and one should expect kids in there so they get interested in the joy of reading. Well maybe its time you started a new trend then. If one man can ban little brats from his restaurant, maybe you can ban grumpy old men from the library. Who knows, it might work and then you'll be able to go there and read in peace??


• United States
2 Aug 11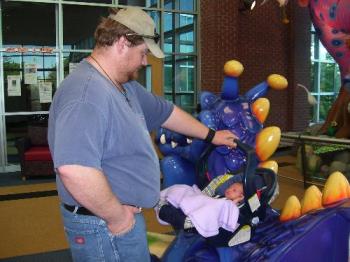 I am all for people being friendly, and so mostly I just try to ignore them. My kids did grow up loving the library and reading. I have pictures of my youngest grandbaby being taken to the library the first time at ten days old.

• Canada
2 Aug 11
Ahhh what an adorable baby, you are blessed GG. Yes the library is a place for children also. Its important to take them there and show them how fun it is to read books. When I go to our library here, Im usually in and out really fast. Go there to get a book I want mostly. I read all the time but my sister buys the books and then lets me read them

I did notice a lot of older people there chatting and I thought maybe we didnt have to be quiet there anymore. Maybe that rule was banned. Of course, I wasnt sitting down trying to read. I do understand you not wanting to make waves, it might be possible to simply ask them to talk quietly as you're trying to read.

• Australia
8 Aug 11
There are heaps of places where kids running wild are tolerated. The age should be 13 I reckon. Let the parents take their badly behaved brats to these places and leave the grown up places for grown-ups and even older, well behaved children. Of course the parents of these badly behaved brats are paying patrons, but so are the customers without children. They don't deserve to be put through such stress.

• Canada
8 Aug 11
I feel its going to be a battle same as the smokers and non smokers. Smokers are disturbing the non smokers. So people with kids are disturbing people with no kids. Once you start down that road....I wonder where we draw the line. Maybe we'll see cities for people with dogs and cities for people with no dogs. Might be the same for motorcycle too. I do agree that its a real problem when you go to a restaurant....a restaurant for grown ups and you have to hear a baby cry. Shouldnt we rely on the parents being smart enough to not bring their kids, instead of have some law for it?

• United States
4 Aug 11
I am a person who believes children should be children and have the freedom to run around, scream, have fun, etc. Children doing these things do not bother me at all, but I do respect the fact that in some adult situations it can be very disturbing to others and embarrassing to the parents when children are running around and being noisy. Therefore, I do agree with the ban. I think there are enough child friendly places where you can go and have meal which welcomes the hustle and bustle of the little energetic people. Movie theaters are another place where I agree with the ban, but sometimes the teens and adults can act just as bad as the children!