it just goes to show..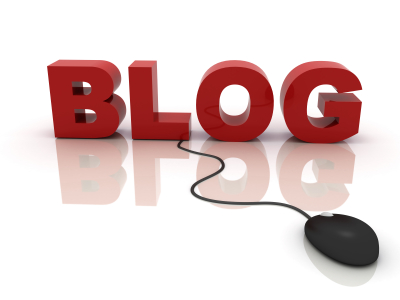 August 2, 2011 5:17am CST
it really does go to show that there are amazing, wonderful, kind, thoughtful people in this world, and it gives me great pleasure to state that my faith in the human race has been restored! i've met a lot of people in my 24 years, and i'm ashamed to say that not all of them have been good. i've been known to attract weirdo's apparently, according to friends and family. i've had a lot of friends, who i have focused my time, energy and attentions on, and they have become great friends, and a huge part of my life, and i would have done anything for them, and i have been, as we like to say, royally screwed over!! .. and my partner is exactly the same, shes had friends that have just completely forgotten she existed! i've even had a friend who announced, out of the blue, after they had stayed with me on numerous occasions, beside me, in my bed [before i met my partner] that they were inlove with me. can we say awkward, and tension? i think we can! but joining mylot, was something really good for me. it let me meet people from different walks of life, and proved to me that not everyone is a tw@t! and if i can meet lovely nice people from all over the world, then maybe there were nice people where i lived to. my partner and i mainly just spend time with our families and a few close friends, and obviously each other, because we've just been messed about by friends over the last year especially. but one particular person i've met on mylot has been so nice, and helpful.. and just generally amazing. he even asks about my partner, even though he has never met, or spoke to, even emailed, or anything, with her. he still has the decency to realise shes obviously of the upmost importance to me, enough to just drop her into conversation. and i'm not sure if this was a compliment or not, but he liked the way i just randomly talked about everyting and anything, so much, that he actually made a blog for me :) now.. can we have anymore of a faithful restoration in society than that? i told my partner, and she was so shocked and surprised that someone from practically the entire way across the world had done that for me.. that she started banging on about getting him to come visit lol! she was practically making up the spare room haha! so i just wanted to say thanks to flash2, for such a kind gesture! it's good to have friends, no matter how far away they are. has anyone else had anything nice done for them by a friend? or done anything nice for a friend lately?
3 responses

• United States
2 Aug 11
I like that last comment that you made about the Virtual friends. It's so true about what you said. Thank you for the nice comments you made earlier as well. I wasn't going to reply openly but if I don't what would all these nice people think of me? myLot is a great place to meet people, and I'm glad that I joined myLot.

•
2 Aug 11
exactly! they would think you were a cruel and horrible man ;) lol kidding!

•
4 Aug 11
no no, we couldn't possible expose the truth ;) haha!

• South Korea
2 Aug 11
Thats nice and your so lucky to have a friend like them..:) who are inspired by you and who inspires you too:) So I believe you should treasure those good friends of yours.. and those who were not good to you..let them be a lesson:) As long as you have no regrets of meeting them.. I also have some friends which I dont really meet personally but every time I talk to them it just feel like Ive known them forever :) I can even share them some of my problems,even love life, or whatever it is..and it feels good every time they give advise, and I am thankful enough for those effort and time that they have given me..:) So cheers for that..



•
2 Aug 11
sometimes its actually nicer to have "virtual" friends.. people who are there for us to talk to without us having to make the effort to go and be with them in order to spend time with them. it takes away all the formalities and allows you just to talk, honestly and openly without the worry or threat of them being able to betray you or to spread your business about elsewhere etc :)

• South Korea
2 Aug 11
I totally agree!!

and I am very glad this kind of technology were created..lol even though it has a lot of disadvantages.. I am really loving the advantages of it


•
3 Aug 11
I THINK SO LONG AS WE ARE UPFRONT AND HONEST ABOUT WHO WE ARE AS PEOPLE, THE INTERNET SHOULD HOLD NO DANGER. AND ONLY JOIN THE WEBSITE WHERE PEOPLE HAVE THE SAME OBJECTIVES AS OTHERS :) sorry about the caps!

• United States
2 Aug 11
Awww... This thread gives me the warm and fuzzies! I am glad your faith has been restored! Virtual friends re nice to have. And it's really sweet of you to call him out and let everyone know.

•
2 Aug 11
i just want everyone to add him as a friend, he's a useful friend to have.. check out his website on his profile page.. he has various sites you can join and make a little money online. he's already helped me out loads to make a few pennies :)