I want my appendix back

Calgary, Alberta
August 4, 2011 10:27pm CST
I just got an operation where a cyst is removed from my body, I also have my appendix removed. I know it is said to be the useless organ of the human body but i felt weird. something which is I was born with is removed to save my life but I felt weird. I know losing an appendix is better than being amputated but i feel weird. its hard to explain this emotional roller coaster. Why do I feel weird, its been three weeks since my operation, and it makes me depressed when I should not. the only medical procedure about appendix is their removal.

11 responses

• United States
5 Aug 11
Hello

Poor thing. I was wondering where you have been. I am glad to hear that you are home and out of the hospital. I don't know what to say to make you feel better. Perhaps posting here can take your mind off things. My guess is that you feel this way because it was something that happened very quickly and you didn't have a change to think

Feel better soon.

• Calgary, Alberta
5 Aug 11
I hate hospitals, i wish I will be happy and healthy after this. I woke up screaming in pain,I got rushed in the hospital and the operation happens. i felt weak at this moment.

• Calgary, Alberta
6 Aug 11
I hate anesthesia, I still felt d4ugged until now, I was sedated and unconscious during the operation. I didn't experienced an out of body experience.I dont remember anything but I have a 'charlie after denrist' moment.


•
5 Aug 11
Appendix is really not important part of human body. It can cost you problems. This part is evolution waste. Horses got huge appendix and if I remember good is makes them digest fibre. We don't digest fibre. Appendix got no function in our body. Better to have it removed.

• Calgary, Alberta
5 Aug 11
that darn appendix already caused me problems and it almost killed me. Appendix is like a man's nipple when it comes to usefulness for sure but i'm having a hard time adjusting with changes in my body.

• Calgary, Alberta
5 Aug 11
I may need 1 because all these changes,i'm also enduring itch from my wound.

• Philippines
5 Aug 11
hello capt, You mean that the cyst in inside the appendix? or...your appendix has cyst that is why they removed your appendix? Who says that appendix is useless?...it's never been useless. Well,about the operation and the weird feeling,it's normal. Because you know so well that something has been removed from your body. Don't worry,relax,that just another side effect of anesthesia.(weird feeling) take care and get well soon...

jaiho®

• Calgary, Alberta
5 Aug 11
the cyst is on my spleen, I have a partial splenectomy, so aside from my appendix I have operation on my spleen. The wounds are healed but the discomfort, itch and pain is crazy. i found out surgeons dont do appendix transplants.

I want this literal pain to end.

• Philippines
5 Aug 11
relax brother...it will surely go. I have undergo 3 major operations too...I know the pain,take proper medication and take care of your health..that's the best thing to do.

• Philippines
5 Aug 11
I think it's because you undergo an operation, so you are still feeling depressed. Maybe the operated part is still throbbing that's why you are always reminded of it. My former classmate in high school had hers removed too. But until now, she's healthy. So, don't feel sad that you lost your appendix too.

• Calgary, Alberta
5 Aug 11
yes it still hurts,the pain kept on reminding me something is removed inside me. I know humans can survive without it but it keeps on working on my mind. this is my first operation since my circumcision, but this one affected me so much.

• Philippines
5 Aug 11
When it completely heals, you will get over the feeling. It will be as if an operation wasn't done on you at all.


• Calgary, Alberta
5 Aug 11
I hope so, I should be happy that I survived, hope I can adjust to this change

• Philippines
6 Aug 11
I don't believe that appendix is a useless organ in our body. God gives that appendix to us because he knows that organ is very useful besides God will not put something not useful in our system. As we know appendix is like an empty bottle. Science study show that appendix is useful when a person suffers from diarrhea why? because when we have diarrhea, our good bacteria in our colon flushes away along with it but the good bacteria will hide inside the appendix so that they won't flush away and if the situation is normalized then the good bacteria from appendix will go back again to the colon.

• Calgary, Alberta
6 Aug 11
there goes the good bacteria in my body, i guess I will catch up with the help of pro-biotic drink or yogurt. there is nothing else I can do because I'm appendix free now.

• Philippines
8 Aug 11
Yes probiotics is also good in our body but you will be more phrone to cancers without appendix.

• Philippines
5 Aug 11
hope you get well soon.

so this is why you haven't been in mylot for a few weeks now. i beg to disagree with appendix being a useless organ in our body. i believe that every part of our body has its functions, some are vital and obvious, some are secondary and not quite that obvious... but they are all of importance just the same. feeling weird is just a natural reaction. because deep inside you know something was removed and something was missed and it cannot be the same again. but hey, if its removal saved your life... you might as well look on the brighter side. depression is your body's way in adjusting to the loss. the feeling shall pass in time. what you need is to get well. lots of vitamins. and lots of rest still. take care.


• Calgary, Alberta
6 Aug 11
On the bright side I'm on leave, paid for a long time, I am more relaxed thankfully. but the changes makes me feel paranoid, its hard to explain because words can't describe it.

• Philippines
6 Aug 11
give yourself time to recover. the body needs some time to heal.



• Calgary, Alberta
5 Aug 11
wow I never thinked of that but it would have been cool, i left my appendix and monster of a small tumor in the hospital and never looked back.

• Philippines
5 Aug 11
I think it's normal to feel weird because you have undergone a surgery and part of your body had been remove.As what they say,appendix is a useless part of the body.I wonder why it is created.Maybe they haven't discovered it's usefulness yet.If it's causing a problem to you,and having it is a threat to your health,it's better to be removed.You don't need to feel guilty about it,because it's for your own good.Hope you'll get over with your lost appendix soon.

• Calgary, Alberta
6 Aug 11
from what I know Appendix is useful to vegans , they need that organ for their survival but I'm not vegan but yeah losing it affected me emotionally big time.

• France
5 Aug 11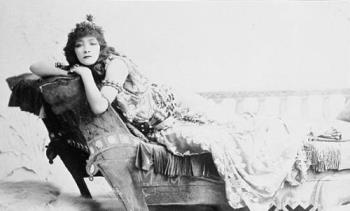 Hello Albert, Pleased to see you back at myLot. As you said, an appendix is not useful, and you have no reason to feel depressed. In another side, I know by experience that depressions have not always a logical explanation. Maybe you should speak about it to your doctor ? Speaking of amputated member, do you know that Barnum offered 100000 pounds to a famous French 19th C? actress, Sarah Bernhardt, to show in the USA her amputated leg ? She refused, but the leg has been put in formalin, lost and found again in 2007. Do you keep your appendix in formalin to sell it to a circus when you will be famous

? Hope you will feel better soon.

• Calgary, Alberta
5 Aug 11
I currently have no problem, i know I should not be depressed about it. The last operation I have before this is my circumcision yet it didnt affect me but this appendix incident is crazy.I wish I get to keep it but anesthesia messed my mind a bit. I'm currently resting.


• Calgary, Alberta
5 Aug 11
did I just aborted a 'baby' the itch from the operation drives me insane.


• Calgary, Alberta
13 Mar 13
wow time runs so fast, Its been two years since my surgery, I am already able to handle the changes in my body. but the scars are still there. I will save money so i can get rid of the ugly scars.