Todays Top news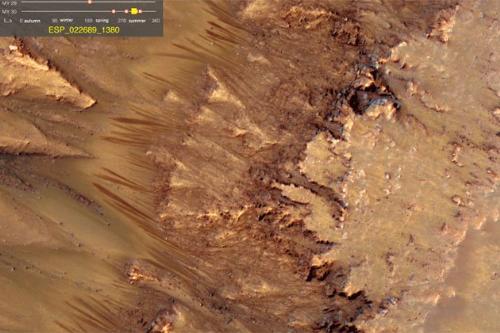 India
August 5, 2011 6:12am CST
Two latest and recent news I have received or heard on TV channel. One is Sonia Gandhi is in ICU. She is the Congress party chief and the most powerful and popular politician of India. The operations or surgery was successful but no one can tell which disease is has. The second news is the scientist of NASA finds the evidence of slot water that briny water flows on Mars. They said there chances are raising that life could exist on the Red Planet. Lots of nice pictures are here in this link you can see it. http://in.news.yahoo.com/photos/nasa-finds-evidence-of-flowing-water-on-mars-1312526451-slideshow/
4 responses

• India
5 Aug 11
yes. after reading your discussion I read this link: http://www.kansascity.com/2011/08/05/3058146/india-party-chief-gandhi-has-surgery.html nature of illness is not known. now congress party is managed by a team of 4 members including rahul gandhi. she will be on rest for 3 weeks thanks for posting this news.


• India
5 Aug 11
The following link also questions why her illness is kept a secret? http://www.firstpost.com/politics/sonia-gandhis-health-cant-be-a-state-secret-its-not-about-privacy-54738.html pl read,


• India
5 Aug 11
I read this blog really full news is there really why her illness is secret no one knows. thanks for sharing links and response.

• India
5 Aug 11
In one link u will see -- why they are keeping it secret is questioned. they are telling about previous instances -- Dr. Manmohan singh, Vajpayee - their illnesses were also kept secret---etc.etc. Let us wish she will recover and get back to reins of power.



• United States
5 Aug 11
Now would that not be the coolest thing ever if they found life on mars? I am a little afraid at the same time. I mean what happens if it introduces foreign lifeforms that kill us or make us sick? I know I know I always think of those things, but since I read so much and a lot of scifi at times it seems more and more like it could be the case. At least for a disease we can not cure. Maybe we will get lucky and can find a cure from said life on mars too. Only God can tell in the end. Wow I love the pics.

• India
5 Aug 11
Thanks for response friend really for a disease we cannot cure so really risky life on there.

• Sao Paulo, Brazil
5 Aug 11
yeah, there are two kinds of news about science, one says that there is a disease that they don't know, and other that they are discovering that life can exist on other planets. I think that there are a lot of places to new scientists in the world, it is a job that you can take and by sure you will have something to do. thank you and have a nice day.

• India
5 Aug 11
Thanks friend for response on my discussion yes both are the news related to science one is related to disease and second one is new discovery in NASA.