Is an another recession on the way to hit?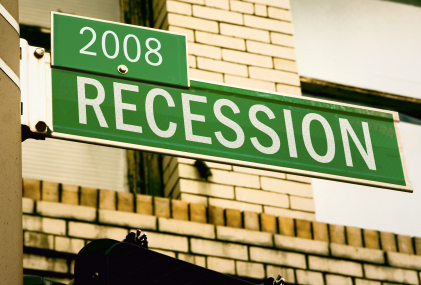 India
August 9, 2011 11:52am CST
A week of changes in market trend, US AA credit loss, share markets losses, investing a much more in gold...and everyone seems to talk about the fear of facing the next recession. And biggest hit will be Asia this time? Is this true.. I feel an another recession will be real bad. Do you feel the same?
5 responses


• India
11 Aug 11
Ya true.. Its really hard and painsome as well. Many lost their jobs, banks closed and insecuredness and uncertainity was in minds of all. And another more hit will not be tolerated. Lets some miracle happens and get back to 2000s where there was more joy and happiness.

• Philippines
10 Aug 11
I was shocked when I heard from the news that there will be new recession in USA I can't believed this is happening today and whats worst is the American citizens are not resilent enough to cope up with this second recession. I suggest that they must release a new budget plan to prevent another recession in the future.

• India
11 Aug 11
Thats really shocking because the first one had hit badly at US and made many unemployed. Second recession can really make worse. I pray some intelligent methods has to be levied by experts and get out of this painful recession!


• India
11 Aug 11
Thats true..we need still long way to go to get from the first recession and second one is quite painful.

• United States
9 Aug 11
In case you haven't noticed, the last recession hasn't gone away yet and what is coming next will be much worse. No, Asia is as safe as it's possible to be under the circumstances. Americans are going to finally realize that the USA is a third world country and it really is broke!

• India
11 Aug 11
You are right! The first one is not yet recovered. Yes most of the articles mentioned Asia has proper structure and its again Europe and US gonna face bad hit. Wish they find out solution and come out of recession hopefully in coming years!

• Marion, Kansas
9 Aug 11
I would not be at all surprised if we were hit with another recession, in fact I would be more surprised if we were not.

• India
10 Aug 11
Very true GG! The present economic down fall is not gonna make any new changes rather than an recession. So nothing to be surprised at!