star gate

Bucharest, Romania
August 11, 2011 6:44am CST
Yes, I admit, I am a fan of this. Not only, I like SF (among others) movies and I can say all those starting with "Star ..": Star wars, star trek, star gate ... But coming back to tv series of Star gate, there are 3 distinct series: SG 1, SG Atlantis, SG Universe. I watch as much as I could of all 3 (from the Universe one I have missed some episodes) and I think Atlantis is the best and I have seen it up to season 5 including (about 20 episodes on season). Is there another season too, 6th? What do you think, anyone willing to start some comments about?
2 responses

• Philippines
11 Aug 11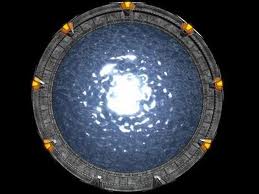 Hello VM raul, I love stargate but unfortunately We didn't have the channel that shows all the episodes of it, I've only watch some videos in youtube about Stargate Atlantis and this is the first time I've heard about Stargate Universe. BUt I have watch some episodes of startrek but not that complete.I missed watching those sci-fi movies lately.




• Shingle Springs, California
11 Aug 11
I like Star Wars and Star Trek both, but I never did get into Star Gate...

• Shingle Springs, California
12 Aug 11
eh not bad, not bad! I remember him from One Life to Live...