Celebration of the sacred bond between - S I S T E R and B R O T H E R....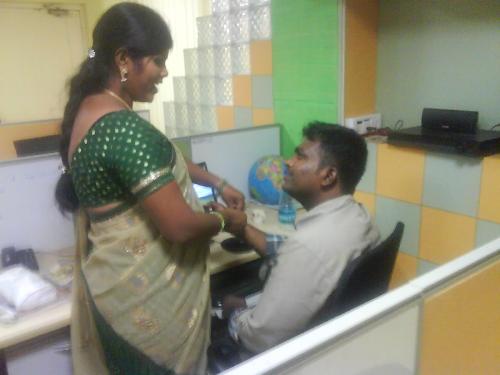 India
August 13, 2011 1:29am CST
Raksha Bandhan festival falls on the Shravana Purnima which comes generally in the month of August.

Sisters tie the silk thread called "Rakhi" on their brothers wrist and pray for their well being and brothers promise to take care of their sisters.
A very rich and colorful culture being celebrated through out INDIA with lot of joy...

Relationships are the essence of any festivity and it holds true for any Indian festival.
Feasted with love and enamor with care, every soul is ready to celebrate the festival of Raksha Bandhan today - 13th August ..... Please share your thoughts...
No responses