Feeding Program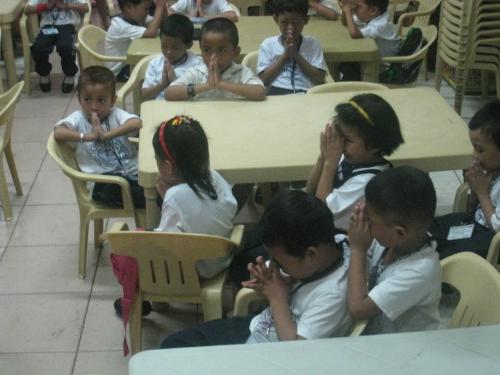 Philippines
August 13, 2011 3:50am CST
I just came from a short mission work together with some Taiwanese Methodist Mission Group to experience having mission here in the Philippines. We went to Parola, Tondo in Manila to have fellowship with the children there, played games with them and feed them. It was such a good feeling to make these children smile. Not only that we made them smile but they did made us smile as well. And of course imparting story about Jesus to them is our main purpose. Have you ever felt the same way of making other people happy? Have a good day everyone!
3 responses

• Philippines
5 Sep 11
hello rona! are you a filipino? well, you said you are working together with taiwanese people. do you always work with them doing missions like that? it's really good to know that we can help people in such ways. it's really a great feeling when you know you have helped others even in small ways.

• Philippines
5 Sep 11
Hello there! I'm a Filipino and my husband is a Taiwanese pastor. We are doing ministries here in the Philippines for Chinese-Filipinos. And so when friends come over to visit or do missions, they coordinate with us so we do missions together. This happens every year. ;)

• Philippines
13 Aug 11
Yes,we also conducted same feeding program for those needy. We are giving and providing medical mission as well. We also run orphanages for the orphans and old aged people abandoned by their loved ones. It's great to help other people without expecting favor/s in return. have a great weekend

jaiho®

• Philippines
13 Aug 11
that's good to know that you're also participating to activities like this. Be blessed my friend!