Love Hurts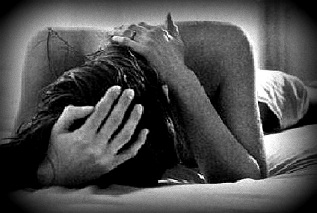 Philippines
August 14, 2011 7:50am CST
I tried to comfort a friend yesterday. She said that she was hurt and so depressed after the break-up with her lover. And this week, my favorite songs happened to be Rihanna's song "California Kingbed", and i told her to learn to accept things, and then move on. But what hurts the most? Losing a love-one, being betrayed or left-out by your lover, or even you are still together in a relationship you would feel that love is already fading and you are pretending that love is still there?
4 responses


• Philippines
27 Jan 12
Sometimes if we feel that the love in our relationship is going fade the best thing to do is to let go. I also trodden that situation and i have no choice but to let him go because i know that he don't love me anymore and he is not happy with me and he is already happy on another girl. It really hurt at first but i started to learn how to move on.

• India
14 Aug 11
Why thinking like that after break up, maybe there would be someone who is better than him, I have seen those who are committed to love its hard to face the break up later this shows that he or she is not the one you should be loving, and that you wasted time for someone like him or her, its better not to be in love than living alone in life is happiness that what i learnt so far, and i didnt or will not let any one to break my heart that is certain, if in love its better to be cautious beforehand.