Solution for infected computers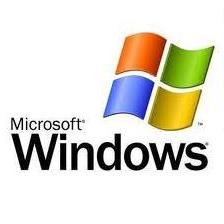 Canada
August 15, 2011 1:46pm CST
Im subscribed to many tech newsletters and Ive been helped a lot over the years. I never thought of sharing any of this information with my fellow Myloters and Im not sure why I never thought of it since its great to have somewhere to go or something to refer to when things go wrong. Heres a free way to find out if your system is infected with malwares and rootkits and REMOVE them. Its called Microsoft Standalone System Sweeper. I sure hope this will help someone, somewhere!! Let me know if you find this helpful. Heres the link to the free download from Microsoft: http://connect.microsoft.com/systemsweeper
8 responses

• China
17 Aug 11
Thank you for sharing that with us.I know you are full of good intentions.I have taken down the website.

• Canada
17 Aug 11
You're very welcome. I do try to help people whenever I can. Makes me happy if it can be of help to you.

• China
18 Aug 11
You are really a person who find it a pleasure to help others.I believe the website you provided may come in handy.

• Canada
18 Aug 11
I do like to help others if I can. Im glad it might be of help to you if ever you need it. I sure hope you wont need it though



• Daytona Beach, Florida
15 Aug 11
It has been my experience that software like that only exists so the company can make money. It will almost always find something wrong with your computer, charge you to remove it, and never really "remove" the problem. Instead it'll keep finding the same files over and over again and eat up precious memory in the process. Not to say that all Microsoft products are like that... but I've run into so many that are that if someone posts a link I'm sceptical. And, reasonably so.

• Canada
15 Aug 11
Im sorry you had such problems. I dont pay for anything on the internet. I never give out my credit card number and I always make sure I dont have to pay before I use some program. In the newsletter, they said it was free. I havent tried it yet as Ive just formatted my pc and dont think theres anything wrong with it.....just yet!!!


• United States
15 Aug 11
I actually tried it a few minutes ago, and it worked perfectly. I didn't have to pay for anything, and the software genuinely helped me. I was able to get a few viruses off and have found more ways to get the others off as well. This will be a tough journey...but by the end, my computer will be rid of you wretched viruses!!! Haha...thanks and happy mylotting.

• Canada
16 Aug 11
Im really happy it worked for you Oxaquaxo!!! I know its going to be a busy day for you now but then you'll have a computer working fine without any viruses.


• Philippines
16 Aug 11
speaking of free programs.. Spybot search and destroy is the best... I know coz i'm using it for almost 5 years... http://www.safer-networking.org/en/index.html hijackthis is also very very good... but a bit complicated for novice users..

• Canada
16 Aug 11
There are a lot of good free programs out there. Its a matter of finding the right one for each of us. Glad you like Spybot. I tried it once and it messed up my computer by deleting files it shouldnt have

Its best to try one and if you like it, then you keep using it.

• Philippines
16 Aug 11
Thanks for the valuable info my friend, I think I might try this next time I encounter the same problem before.My computer was infected too, two months ago and I really don't know what to do.I called my friends and they give some suggestion but the one that really helps solve my computer problems was the advise from my nephew to download and it really works.Thanks for starting this discussion.


• Canada
16 Aug 11
You're very welcome. Our antivirus doesnt catch rootkits and those are the real problems, stealing your information and using your resources. Im happy your nephew could help you with your problem. He sounds like he has the right knowledge.

• India
16 Aug 11
Yes i use to install antivirus software recommended by friends and my techguru but still there's a bug that eats up my system.At the start everything goes fine but gradually i find my system slows down and sometime it crashes for no reason.So am thinking now why not try using this system sweeper recommended by you.Hope this might help.thanks...

• Canada
16 Aug 11
It might not be a virus but a rootkit thats the problem with your computer. The System sweeper will find the rootkit, your antivirus wont. Let me know if it works??


• Canada
16 Aug 11
Yup, nothing like being careful what we open or download. Having a good anti-virus and firewall is the secret, but sometimes you open a webpage and it installs a rootkit and rootkits are not easy to detect.

• United States
15 Aug 11
MagicalBubbles, This is exactly what I need! The viruses on my computer have been building over the last couple of months, and I just didn't have the time to go around and download a bunch of software to remove the viruses. Different websites gave me different suggestions, and now my computer's a big mess. And what's worse, my laptop is infected as well, and our downstairs computer won't even turn on! Almost our entire computer-system is going downhill, and I don't know what to do. Everything is so slow, and I continuously get popups. Anyway, I think I'll try this. Maybe it'll work for me, UNLIKE THE OTHERS THAT I TRIED haha. Happy mylotting!

• Canada
15 Aug 11
Hi Oxaquaxo, I guess I posted this just for you then. Im happy that you needed exactly this

. I get a lot of emails from tech newsletters and never thought Id share with anyone but now, Im glad I did today.

Im sorry you're having so much problems. You might very well be infected with not only viruses but rootkits if your whole network is infected. I hope you'll let me know if it did the work for you and if it'll fix the problems. Fingers crossed!!


• United States
15 Aug 11
I used Microsoft Scanner last week and it didn't find any malware. This system sweeper is new to me I might give it a try. So far, only a few scanners or malware programs have detected malware or trojans on my pc. I used Combofix and it just made matters worst now I'm trying to undo the mess. My computer boots up real slowly after the Combofix failure. It seems as if some of my registry has been corrupted. The best free virus removal tool I have use is "Malewarebyte".

• Canada
15 Aug 11
I truly rely on the newsletters Im subscribed to. Ive always found them very useful and whatever Ive downloaded with them always helped me greatly. Im sorry you had problems after using a program. Sometimes they delete files that are necessary to running Windows. Thats why Id trust Microsoft, IF you are using a Window Platform. Hope you'll manage to fix the problem. On that note, I know that theres a way to fix errors in Windows without formatting. If you're interested, let me know and I'll try to find it in my "documents". (I have so much stuff in there as I copy and paste everything that I might need