would you marry a less fortunate person?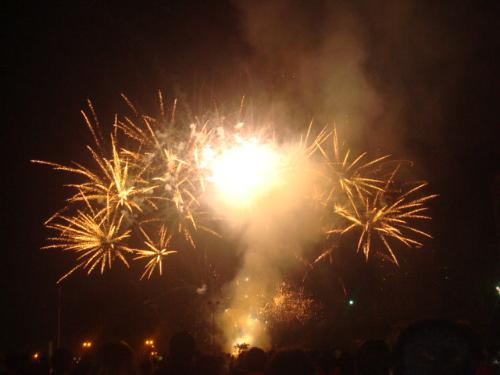 Philippines
August 16, 2011 10:59pm CST
Less fortunate by my definition means poor, no permanent job, and his earnings from a small business is what's keeping him alive. But you have met that this person is a wonderful person, with full of heart, and you have fallen in love with him. What can you do when love strikes you in the most uncommon place? Would you marry someone whom you know will not be able to provide the things that you want? As for the necessity, he can deliver but anything in excess, he cannot. What can you do? your thoughts mylotters?
5 responses


• Canada
4 Sep 11
I don't mind that so long as he loves me and I love him and it's the love that binds us together and that we care for each other. I guess it doesn't matter if he cannot provide me things that I want coz I'm sure someday luck will change for him or for me and it's hard to find true love.

• Philippines
11 Sep 11
Yes I do believe greatly in love that even if you love and even marry a less fortunate person, if you love each other, you can do and accomplish anything as long as you work hard together. Its not just about the luck that might change but working together as one binded with love and devotion, anything is possible.

• Philippines
20 Aug 11
As long as he truly loves me and I love him much then the relationship will surely work. Money is not the biggest issue, I can help him in his small business, as what you've mentioned. It will not be hard for us to make money because he is hard working I am sure he can give our family basic needs. I will not choose a rich man but a dull mind and heart.

• Philippines
17 Aug 11
People change. The fact that he has a small business may mean he has an ambition. The question there is, what are his future plans for his family? He need not talk big but if you feel he can provide you with a home and enough for both of you and for your future children then this should be a big plus in your decision. Most successful businessmen came from poor families. I've known a few in my life. And most of the time, their drive to put in more effort is due to their loved ones inspiration. Maybe that's just the thing he needs. Marrying a less fortunate person for me is a big possibility with the qualities you've said. But it takes time to verify those characteristics, which is why an immediate "yes" is probably not the best thing to do.

• Philippines
21 Aug 11
I definitely agree with you that it takes time to really know the person and how is he going to be able to provide for his family. It takes time and hard work to even realize that he is the best man for the job, that is be a married and family man. Yes, and a lot of successful people came from the bottom or poor families and I know that if a person has the strive to reach his or her dreams, then he or she will be able to get there.

• United States
17 Aug 11
Yes I would if I love him I'd marry him. It doesn't really matter if he's poor or rich to me or if he's blind or has cancer, If I know he loves me and I love him then I woould get married to him.