Sweet or Spicy?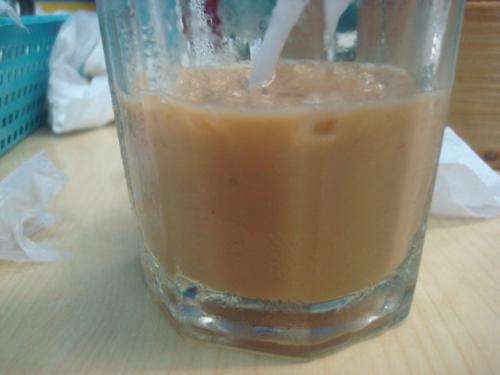 Philippines
August 16, 2011 11:42pm CST
I love spicy foods! It challenges me to finish up whatever food I am eating no matter how spicy it is. Its a shame that my boyfriend hates spicy foods and I cant even eat it with him. Bummer! LOL. I like sweet foods too, but not that much, sometimes I lose interest in the taste easily if I eat sweets. and it hurts my teeth sometimes though. How about you mylotter, what do you like to eat, sweet or spicy foods?
7 responses


• China
17 Aug 11
I used to eat sweet food, but with age and health problems, I become very careful about it. Spicy food is now favorate for young people. In China, the Sichuan food is famous for its spices, which are necessary for th the humid weather in that area, but now is popular all over the country, even overseas. I feel whatever you feel like to eat should be controlled to a reasonable extent. Otherwise, health problems might follow without notice.

• India
17 Aug 11
Hey buddy redphile I love spicy and sweet dishes . But it's sad I am forced now to stay away it for my health . Spicy is not good for my skin and stomach and sweets make me gain weight . But once in a while I do indulge in such food . But no one can stop me from taking such dishes when I go to some party . All is fair in love,war and party...lols;-)



• Indonesia
17 Aug 11
I love Spicy to, Or some salty, the sweet not my favorite because cause you wil got "morning sick-liked" when too much consume the sweet. Spicy make me want more and more without getting sick. I thin your Teeth got "sensitive Teeth", and need consult to the doctor, I think much tooth paste for the person like you on the market.

• Philippines
21 Aug 11
I like salty foods too but not too much it will make you sick though LOL. Spicy foods are the best for me and thats in any kind of food, in any way it is served, I would always have a chili pepper as a condiment to add up to the flavor of any food I am eating.

• United Arab Emirates
24 Nov 11
I also love spicy foods. The food is tastier if it is spicy. Whenever the food is bland, I just put some dried chili and it will always taste good lol. I don't like sweets much. I love sweet foods, but I just eat those once in a while, or I will feel very overwhelmed. I am more a salty and spicy person.