Your opinions on abortions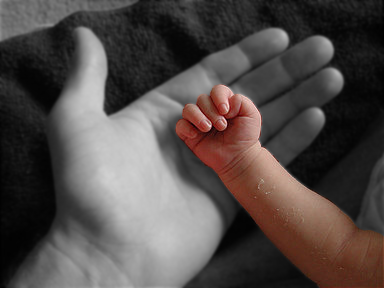 United States
August 19, 2011 9:48pm CST
Abortion, do you think it should be legal? or prohibited everywhere? I know that taking away the life of an unborn baby is a cruel things to do, but what about the feelings of the women that will have to baby? if she does not want the baby, should she be forced to still have it? what if she was raped or put into a situation like that? I would like to know your opinions since I myself don't know what to think about this matter.
7 responses

• China
20 Aug 11
Although it's legal,it is not humane.Sometimes,making that decision is on an impulse.So please be careful!

• United States
21 Aug 11
May I add, it is not legal everywhere. Well said, making decisions on an impulse only damages us more as we tend to not think about it enough and forget what we really want. Emotions can blind us. feelings of fear and rage are a dangerous thing during this moments, that is why we should always be strong and remain calmed.

• Singapore
20 Aug 11
I think if the choice of abortion should ever happen in future to my beloved daughters I hope that I have the strength to do whatever to keep the baby. Like I said earlier, a child could always bring joy regardless of what the father is, that is if the mother is raped or whatever. I have always lived simply. Some people I know have often irked that I have little money. My late mother had said, 'who cares, its not that I ask them to feed me.' My point is, what is more important? Aborting the baby or to let people think that you are living a perfect life? I hope that should such things happen, I can pass strength to my daughters to carry on. I think a strong mental support is needed in situations like this.

• United States
20 Aug 11
Thanks for sharing your story, your mother seemed like a great person, there should be mothers as caring as her everywhere in the world. Yes situation such as this are very tough. During those times is when the family bonds are needed the most. Sadly many families do not have such strong bonds with each other and do not support the person, everyone has their limits in how much they can handle at once, and this is probably a bit too much. stay strong and yes pass it to your daughters so that they can be as good of a person as you.

• Singapore
20 Aug 11
Even for myself I should say that it might be easy for me to say since I havent had such an experience. But if situations like these seem to increase in numbers then it is up to us to do something about it. Even if we alone cannot support such a person facing such a situation, we should gather up other people to help. I am quite sure that when the mother has done what she thought the best for her baby will have second thoughts about it in future, even if its the baby that she doesnt want.

• United States
20 Aug 11
Sometimes it is hard to find people willing to help, but I guess so, you must try the hardest that you can for your kids when you do have them. As you said more or less, she may feel regret for deciding to abort, there are just too many things to think about when deciding on such matters


• Canada
20 Aug 11
Prohibited everywhere. I do not like the idea of taking away life that was made through a personal and intimate connection. Especially since we are basically killing our future sons / daughters and especially God who would not like us killing each other without even the chance to stand up...this is unfair. Even though some women would not like the baby...there would still be some people who are willing to take care of the baby.... If she was raped or forced to be in a situation like that...its bad to raise the son / daughter of the person who raped you or forcefully did that to you...even so, its still your blood...as mad as I would be to have an illegitimate child....he or she is still my blood and would take care of him / her.

• United States
20 Aug 11
Your opinion is very much appreciated. Yes it is unfair, as you said, there are always people willing to take care of the baby,

• Garden Grove, California
20 Aug 11
hi jokerzhunter abortion is murder so inmy mind a woman if thse does not want to have babies should be on a reliable birth control method and not use abortion as a way to get rid of a baby as that is murder. to me the only two things that one can use birth control for is after a rape or if a woman's life is in dire straits because of the carrying of an unborn child. Those I would condone but only those as murdering a child in cold blood just as birth control is just plain wrong and its murder, there is no other way to put it , so we should reason out what to do and use good birth control instead of running to abortion clinics.



[e

• United States
20 Aug 11
birth controls are not 100% safe either, but lets leave that aside for the moment. Yes I agree there, only if the mother's life is in danger should we do this act, some may not like this but if the mother is in danger so is the baby. we should have at least one of them survive, in which case, the probability of the mother surviving is higher.


• United States
21 Aug 11
So basically what you mean is more or less, out of sight out of mind? well good to see that you don't agree with it. thank you very much for your opinion

• Philippines
20 Aug 11
I don't think abortion will be legalized. But either It will be legalized or not, it should be your conscience and have fear to do it. If anybody consider killing people who were already a sinner is a criminal, how much more killing an innocent.

• United States
20 Aug 11
Yes I see your point, babies are as pure as you can get, no evil intentions, no greed, no malice, truly an innocent being, thank you very much for your response.

• United Kingdom
25 Aug 11
Sadly abortion is allowed in my home country up to 24 weeks pregnancy. It can be done free on the National Health Service which I think is terrible or for a fee at a private clinic. I believe that abortion for social or economic reasons is wrong. I feel sorry for the lady that conceives during an attack. In that case the baby is innocent person and the lady could have the baby adopted. However I think that if attacked I could fully understand in all the upset her having an abortion. Though the baby wouldn't deserve that. Some ladies have an abortion for medical reasons: either their health or the baby is disabled. I let my baby son be born and said no way to the offer of an abortion at 36 weeks pregnancy. My disabled son has spina bifida and hydrocephalus. In some countries abortion is illegal unless the mother's life is in danger. I think they have the right idea. I think even better abortion is illegal except in exceptional circumstances. In one case in such a country an 10 year old pregnant through incest was allowed to have an abortion.