Slave Lake Wildfire Disaster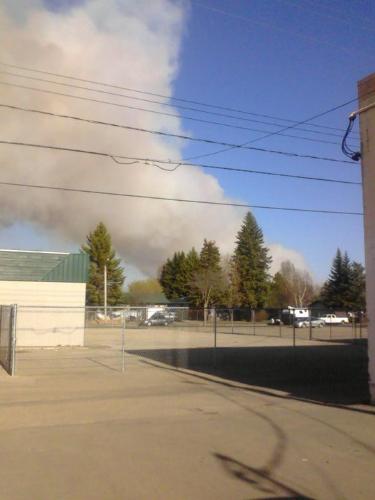 Canada
August 21, 2011 12:51am CST
On May 13 a wildfire sarted near Slave Lake, Alberta that within a matter of 48 hours with heavy blowing winds quickly became out of control. On May 15,2011 the Wildfire that was already deemed out of control jumped the highway and hit the town of Slave Lake. I have since re-located with my three daughters since May 15, 2011 and we are trying hard to work past the disaster that tore so many peoples lives apart. My oldest daughter turned 10 on May 16 and we did our best to give her a nice little party although for the following month we had to live out of suitcases until we found a place to relocate to as I could not find it in my heart to take my little girls back to Slave Lake after they were so frightened for their life. Guess it just goes to show that things can become very devasting in a matter of minutes and life is so short hold on to those that you love and be the best person that you can possibly be!
2 responses

• United States
21 Aug 11
Oh my.That sounds horrible. I can't imagine seeing a wildfire approaching my home or town. It must have been devastating to have to pack up and leave your home and relocate as you did. You are correct that we never know what tomorrow holds and that we should live each moment/day as if it might be our last.I am glad that you and your girls are safe.

• Canada
21 Aug 11
It was a horrible situation one of the scariest of my entire life that is certain. The worst of it was the fact that it was so extremely windy there were even blown down tree's in the middle of the road when emergency crews came to get us out of our place. The worst of it I think was the being evacuated and the feeling of displacement and not even having a home of your own to go to. Thank you and God Bless

• Canada
21 Aug 11
Wow!!! Yours isan experience the news reporters couldn't possibly capture. Everthought of writing a book? Yours is the first personal experience I've heard. I've heard a lot on the news, but your accoutrements is the first fir me.