what makes a..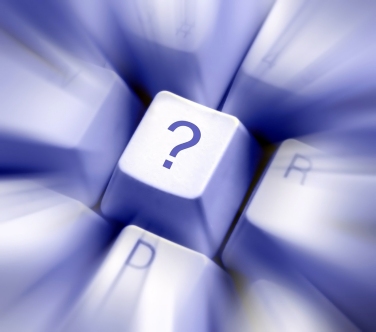 August 26, 2011 9:25am CST
..good discussion? Today has been a pretty strange day in the day of Mylotting for me.. I find myself getting just as annoyed and irritated by those who have been members longer than I, about people asking the same questions over and over again. Don't get me wrong, I am not an FAQ lover, not in the slightest! I would rather push pencil leads through my knuckles than sit and browse through a page of instructions and guidelines and rules. I much prefer to learn from doing, or learn my asking someone. I too have fallen into the trap of starting a discussion to ask someone something.. and I suppose when I did it I thought to myself, well how else would they like me to learn? Well that answer should have been simple back then. They would like me to learn, the same way I now expect others to learn.. but reading the FAQ's, or browsing through previously started discussions about the same topic. Many people I feel, use the question asking approach as a way to start a discussion. I think a lot of newer members find it hard to generate a discussion based on a topic they feel will interest other members, and somehow starting a discussion about a basic Mylot question, will in fact increase their earnings, and also, maybe, make them more friends, then in turn getting them more comments? This could be a little far-fetched of a conclusion, and possibly they are just merely asking the question. Who's to know really? I do like knowing what I'm talking about though. Obviously within reason. I haven't been here very long this time around, and didn't really stick around long enough the first time to even kick my shoes off, so I myself am still learning. I know my do's and my don'ts so far, and I think I'm going well. But the most achievement I've had in the time I've been Mylotting, is that I am now able to answer these questions on these discussions! I am able to notice when a discussion will get deleted, answer what the star stands for.. que chest bursting with pride? Haha! But then if we shouldn't ask questions about our general Mylotting use, because it's clear in black and white for us if we look at it, then what does a good discussion make? I myself use Mylot as a journal type thing. I talk about things I have seen or done that day or the previous, and things that have happened in my life. I'm not entirely sure if that's the right way to go about it, but it works for me. I get things off my chest, I rant, and I have wonderful constructive comments from my Mylot friends, and people sharing hints and tips and previous personal experiences of something similar. It gives me so much more to interact back with, considering I was obviously interested in what I wrote about in the first place, considering it was actually my life and not just a general topic, and I really enjoy all the communicating backward and forward, adding to my Mylot rating, and also to my earnings, lest we forget them. I'm still learning myself, and I will try to be more understanding and less frustrated with those who haven't quite grasped it yet, and I must understand I was them once. And they will get there with their discussions, and be able to have the confidence to post something constructive and interesting, and I'll be the first to read them when they get there!
7 responses

• United States
26 Aug 11
Hi chicks, I kind of wonder what makes a good discussion myself..Yes I have been here for a long time, and yet most of the time, when I make a discussion, I only get 1-2 pages of responses while I see my friend get anywhere from 4-6 pages worth..

Of course I guess occasionally I do make a good one, like the one you replied in on rain, I couldn't believe it made it to 4 pages..

I mostly talk about my life, which is my family, dogs, and school when it starts up again in a few weeks.. I know it is difficult to read through the guidelines..I am a visual learner myself and one time a mylotter made a yourube video, but it is on youtube..I think maybe mylot should consider allowing a video to pop up when one is signing up, to explain at least the basics here along with some examples..I can tell you three people right now who can put together a clear instruction video for using mylot at its best...

•
26 Aug 11
i'm often surprised how many responses i get also for discussions that i bizzed through in 2 minutes while just having a rant, whereas discussions i pawn over and actually type out on word so i can save them, and go back to them, and add more to them etc.. get hardly responses. i worked and worked and worked on mylot so that i could get over the 500 mark so that i was able to copy and paste, because i hated having to type out my discussions in all one go, or worse yet when my computer lost internet connection and my whole discussion was wiped and i hard to start again lol! aww i'm glad you write about your life as well, my most enjoyable discussions to read are about peoples lives, especially their relationships and their pets! i have started quite a few discussions about my wonderful animals, my fully tan jack russel pixie, my little cream chihuahua elvis, and my big fat blonde cat alfalfa :) a youtube video is a great idea, would you not consider putting this idea forward to Mylot admin?

• United States
26 Aug 11
Yes! another animal lover...LOL Got any good idea on battling fleas? I have tried about everything, from flea drops to vinegar and garlic, and skin so soft doesn't work on my dogs..:( Yes, I remember the day when I couldn't copy and paste..

I mostly wanted to share links here and there was no way I'd type out a link..

Yes, the youtube video was a great idea, but any kind of video would do, as long as it is available when one signs up here...I might consider asking admin this, but I might ask my friends first, because they are the ones who can pit it together..

•
29 Aug 11
i think it's a fantastic idea.. the video i mean. a visual aid is always extremely beneficial.. its why they show videos in schools after all :) i adore animals, i've had rabbits, guinea pigs, cats, dogs, hamsters, birds, even a frog and a chinchillia.. you name it i've owned it lol! infact one of my rabbits, gorgeous hazel brown lop ear, was called penny :) .. with flea's i find a flea wash, and then coat the dogs fur in teatree oil! i bathe my dogs, scrub them with a flea wash [like you get lice wash for human hair] and then pour some teatree oil in my hands and smoothe it over their coat :)


• Ireland
28 Aug 11
I don't make discussions anymore but I could spray them out there if I wanted too. Starting a discussion takes time and commitment, both that I do not have the time right now. AS I said in anther discussion, mylot likes you

You have many great myloters joining in on your discussions. Keep up the good work



• India
27 Aug 11
Reading long topics is not my cup of tea but I got the gist from the responses here!

We are all here to help newbies but there is a limit in that some topics that they post are guidelines violations which I see some veterans answering them but I being the selfish kind I dont!


•
29 Aug 11
haha i think i saw you comment on another Mylotters discussion with "keep it shorter next time" or something like that lol .. so you really don't like long discussions do you? haha.. i'm a rambler! haha!

• India
29 Aug 11
Have a heart chicks

. myLot is not the only thing I do and when time is of the essence it would be nice if topics are kept short and sweet. I had a discussion on this a year ago or so and someone here assumed that I was talking of not having long discussions and boy oh boy what a bombarding I got from all her 'friends' and what support she got encouraging long discusions. Who ever said that the discussions should not be long? I was only talking of topics being long but that cost me a star.

•
30 Aug 11
haha Mylot isn't the only thing I do either, and my real life is actually so.. hectic lol, that I only get to Mylot in work! lol.. how bad eh? lol! So for future reference when I feel a long discussion coming on, I will use short hand just for you ;) lol!

• Philippines
8 Sep 11
A good discussion is one that is very boring zzzzzzzz.... Definitely not! The definition is very subjective. I find yours good enough to read through it even though it's very long. I hate boring ones and to be honest, when i couldn't understand what the starter is talking about i just skip it. I also skip those who couldn't express in English that well because i might end up misunderstanding it and though there was a time i ask for clarification, the starter got offended. And the more i try to understand the crooked English, the more i get confused and bored. So i just skip those. I hate discussions that are not actually discussions but questions. I skip those as well.

•
8 Sep 11
i didn't think my discussions were that long.. although i think now its because i actually write them in word, so i can come back and add bits incase i don't have time to finish it.. because once i leave mylot if my computer times out i loose everything i type.. and it all doesn't seem as long in word as it does here haha!!

•
26 Aug 11
I guess I use mylot to be nosey about other people and sometimes to vent if I am annoyed about something and also to ask stuff when something has gone on in my life and I wonder if I am the only one who feels the same way! I do see a lot of members who ask the same things over and over again but, just word it slightly different each time and that does seem daft!

• Bucharest, Romania
26 Aug 11
Well, more or less, this is the mylot charm: there is no recipe for "success", almost anything works. Is just a coincidence that they do not allow recipe as discussion?

I notice many people here going somehow on this path, by starting discussion mostly related to their life or daily events from their area. And probably that is what makes this place to be populated - I dare to say the freedom of ... free speech is here more clear and used than in many other public places. Mylot is like a family space. Relatives and relatives of relatives and their good close friends. Some exceptions every now and then but nobody's perfect. So, what to say? Keep on starting topics and answer those of others. I will watch you closely

.. ops ..


•
26 Aug 11
The same question "how to earn on myLot" or " I want ear on line" can be irritating. I understand that reading FAQ section can be boring sometimes but without it how we can know all do and don't? But not everything can be serve on silver plate. Sometimes you need to put some effort to know the page or idea of earning on line. I have spent many hours just browsing and searching information. To earn something you need to do some job. There is no miracles system even for such unique place like myLot. I'm still learning also. I'm new here and the same time I'm happy here. But I don't feel any frustration reading the same questions or topics of the discussions. So any way my dear friend I wish you nice day and less frustration


•
26 Aug 11
i'm not really frustrated by the people. well i am.. but its the same questions over and over and over again, and some of my good friends here on mylot get irritated by the same questions over and over again.. if they truely are confused that is fine and i feel really bad for them and i will help them as much as i can, but maybe some people just use the whole asking questions thing as a topic of discussion to boost their earnings, because maybe they don't know what to write about? .. so thats why my discussion is, what makes a good discussion? because maybe now they will see that you can make a good discussion based on anything you want, and anything that means something to you. have a great weekend friend!