Do you know the new change of the new superman?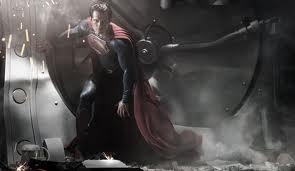 Guangzhou, China
September 2, 2011 1:36am CST
It seems that there will be a new Superman movie. And I am surprised to learn that superman's dress will have a little change. Such as superman no longer wears the red pants out. I don't really like this change since I can't see something wrong with the old look. If it is without the red pants, superman seems to have a weird new look

What do you think?
10 responses

• Boise, Idaho
2 Sep 11
I don't like change. I am sad to hear they are making this change. Superman was my favorite super hero when I was a child. My grandson likes SPiderman now days. Haven't seen a change in his outfit. hahaha I hope that we get used to this new change and not dislike it badly.

• Boise, Idaho
3 Sep 11
It would take a very good actor to take over where Christopher Reeve left off.

• Malaysia
2 Sep 11

youless superman is well known with his red pants. It's his unique signature that even a little kid will know this very well. Here little kids like asking the ridiculous question, "Do you know who wears his red pants out?" I think there would be no more characteristic in children's eyes if superman doesn't show up with his peculiar pants in its striking red that the children are so familiar with

I hope there would be any special new characteristic feature in his brand new appearance, so that his fans or children can recognize him easily when at sight his or talking about him


• Malaysia
3 Sep 11

may be his sweetheart doesn't like and feels feels bored as well to see him in his red pants all the time.

most probably he is still with his red pants but it is inside lol... Yeah, superman would look weird for sure without his characteristic of the conspicuous red pants


• India
13 Sep 11
superman is one of my fav hero and that luk is attributed to christopher reeves the former superman.the new superman movie fails to generate the hype needed and more over it looks so artificial particularly his suit it gives the artificial plastic like feeling that dont allow the viewers to coonect to the superman character .Might be the standards set by christopher reeves were high enough to be met by the new gen superman

• Lapu-Lapu City, Philippines
6 Sep 11
we still have to wait till 2013 for the release of the man of steel, as the new superman movie. i don't feel good to see changes too. and as number one fan of superman in the 70's and 80's, it will always be in my greatest memory, reeve as clark kent and the man of steel.

• Malaysia
5 Sep 11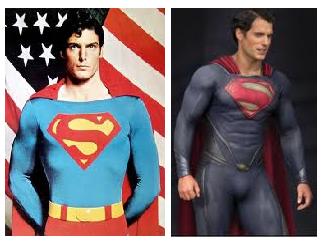 Yeah, that is the most obvious changes that the new superman has, and did you notice that his hair which formally has a curl on his forehead and now no more, and the color of his dress also change to a darker blue or navy blue, and it looks more masculine. But I still prefer to old look since it is has been long with superman and the image will never be able to erase from my memory.


• Malaysia
2 Sep 11
I haven't seen this film, so i don't know that the new Superman is having a new look. Maybe the director of that Superman films had decided to give it a change because had been fed-up by the same outfit...But, i will definitely still prefer the old Superman's outfit...Even children had been used to see and imitate the old Superman's outfit...

• Philippines
2 Sep 11
Hello my dear, long time no see here and MP5.

Well, about that Superman thing, I am an avid fan of Superman movies. Those 4 Superman sequels of the late Christopher Reeves, then the last one which they made as a continuation of the fourth one. I love it because the new actor for that has a resemblance with Reeves. I had viewed the TV series of Superman and Smallville too. By the way, I have no idea that there is something coming. Maybe I would search on that one. Hmmm! I am glad you shared the news. I would certainly check that one.

• India
2 Sep 11
Wow! one more new Superman movie but still I not watch it. Dress is also changed thanks to share this discussion and tell this..


• India
2 Sep 11
Frankly i haven`t heard about this till now.Maybe Superman got fed up of his red pants because everytime he landed on the ground he was chased by a rampaging bull.Probably Lois Lane asked him to change them because every time she wanted to smooch him the pesky bull came in between and stopped her from doing what she wanted to do.