nescafe and its different flavor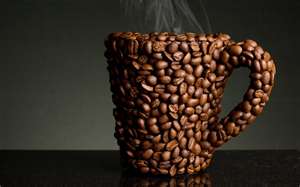 Philippines
September 5, 2011 8:32pm CST
it really amazes me how the nescafe brand is continuing to make its taste better than ever and cater to the need of its consumers. in the past there was only one flavor which was three in one. lately, there is already the rich and strong flavor, next is the creamyflavor and the newest one is the sweet and mild flavor. coffee addicts now have a lot of flavor to choose from
5 responses

• Philippines
10 Sep 11
i do love drinking coffee.. hmm.. hmm.. the best time to drink it is when the weather is cold.. wew! my favorite nescafe flavor was the mocha flavor,,it fits my taste.but other flavors are also great and delicious,,

• Philippines
11 Sep 11
yes, nescafe is always making innovations in their coffee flavors, what with the heavy competition in the market. mocha flavor is great too by the way


• Philippines
10 Sep 11
I am a coffee addict and if possible I like the brewed one, but since it is hard to buy brewed and quiet expensive here in the metro city, I also prefer the instant coffee. I like the gold label one and add some milo into it.

• Philippines
10 Sep 11
brewed are expensive coffee, yes, but they are so very flavorful and tasty. i miss the days when i can still afford starbucks! hahaa

but nowadays, i prefer to be practical with instant coffee and it still satisfies my taste, like the nescafe brown n creamy


• Philippines
9 Sep 11
My favorite Nescafe flavor is the one in Coco Martin's commercial, the Brown N' Creamy. It's so sweet and the blend is just right for me. It's a three in one. I haven't tasted the Sweet N' Mild but I like to try it.

• Philippines
9 Sep 11
yey! we love the same flavor. i think the brown n creamy is just like the one with the kopiko brand. it is also right for me. i also have yet to try out the sweet and mild, am pretty curious about it too.

• Lapu-Lapu City, Philippines
8 Sep 11
i just saw the commercial on tv this noon while having lunch. i have tried the other variants, the rich and strong and creamy, i still have to try this new one, the sweet and mild. so i far i love the rich and strong.

• Philippines
9 Sep 11
the girl who was singing the song in the new nescafe sweet and mild has a big possibility of becoming an artista soon. i did not try the strong and rich yet, am afraid it may be too strong for me, the rich and creamy is what i like most.

• Philippines
6 Sep 11
Oh yeah! I love it when coffee 3 in 1 was released. I also love the other flavors such as mocha, java, hazelnut and more! ;)

• Philippines
6 Sep 11
hi ronadelle! indeed nescafe is making our tastebuds and our craving for coffee more satisfied than ever with their concoctions!