What's the most romantic thing your partner has done for you?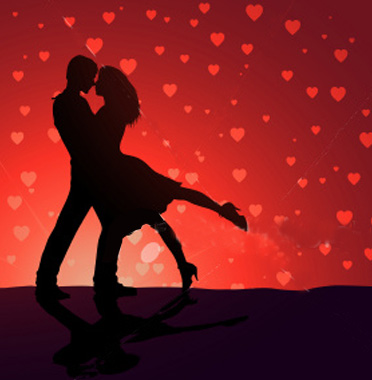 United States
September 7, 2011 5:12pm CST
Well when I was in a relationship my boyfriend gave me a ring for my birthday, He kissed my hand then he put the ring on my finger and told me he loved me. There was another time when it was on Valentines day he gave me a card with confetti and a necklace and booked a holiday for us. I couldn't go because my parents would not let me stay out this was a few years ago BTW. Please share yours

5 responses

• Philippines
8 Sep 11
let me share mine too.. i guess the best thing that my boyfriend has done for me was when the time our relationship is in conflict,all is not well,,but one day he asks me out to talk and make things right..he brings me to a beach and said that evrything will be fine,nothing to worry coz i will always be with you,then he gave me a ring and said "this will be the sign that i am giving you my heart forever,i'll promise to marry you,coz ur the one that i've been looking for" then kisses me tenderly..together with his secure hug.. well i just can't forget that day.. it was february 13,2010..hehe that's all..


• China
8 Sep 11
wow....ur boyfriend is really a romantic guy. My boyfriend is not that romantic, but I think our romance is filled in our life. He hided a ring in the car pattern which is the birthday present for me this year and while he was howing me how can I disassenble the car pattern, the ring come out and he proposed to me, maybe that's the most romantic thing he's done to me at present. haha

• China
9 Sep 11
i remember one day after dinner, we walk in our campus for a long time, and then i go back to our dorm. then we have a video chat online. i see my bf eat yammy snacks and i say i also want to eat.i'm just kidding. and he left for a while. suddenly he call me to go downstair,he is there.i'm surprised he really come. then we seat and eat snacls together,i'm very moved, coz he share everything with me.that's sweet!

• Philippines
8 Sep 11
Me and my girlfriend have been together for more than nine years now and I really can't tell which was the most romantic among all the things she has done, but she has been with me through my worst and understood me when I couldn't understand myself so I guess that alone would be the most romantic thing she's been doing.



• China
8 Sep 11

I cannot find anything special and romantic for me.But half an hour ago,my wife acted rather funny! This evening my wife and I went to the grove to do weeding,and we arrived home after it turned dark.After finishing cooking dish,she looked for clean clothes for a bath.She was about to walk out of the bedroom when she stopped,looking at the finenet and the bed with a smile."What are you looking at?"I asked."I'm just looking at our wedding bed!"She smiled and answered.See,it seems that she can never grow old!lol



• Philippines
9 Sep 11
I think there are a lot of things he has done for me, most of them little things, i believe now he is not so much into grand things. he is not like other men who shows love in such ways. But there was a time where he bought me a pair of earrings and a necklace it was his surprise for me for our first anniversay. More than anything else, i think him doing his best to get me from work and bring me home everyday is sweet enough. its quite an effort. :D