J-Dramas in Philippines?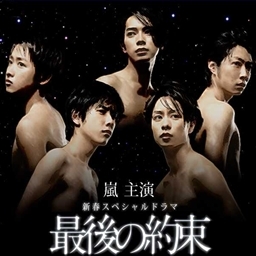 Philippines
September 7, 2011 11:59pm CST
I really don't know what to discuss and I'm not even sure if I posted this is the correct topic but then, it STILL had something to do with Philippines so... Have you guys ever notice that there's not much JDramas/Japanese Dramas in Philippines? Mostly in the mainstream is Korean Dramas/KDramas. Don't me get wrong though... I'm just curious. Maybe KDrama do rank higher in ratings but... I don't know XD KDrama and Chinese Drama/CDrama are more expressive, hence quite a number of kissing and romance scenes but JDrama doesn't dwell that much into it. True there are romance in dramas but not much intimacy. JDrama are a lot fast paced. I mean, they can wrap up the whole series in 8-11 episodes. Local networks did aired some great JDramas. Gokusen, Hana Yori Dango, Hana Kimi, etc. but they never really created a buzz right? I'm a huge fan of JDrama and KDrama and I'm just thinking that if only great/high anking JDramas are aired here, I'm sure Filipinos would like them too. But then again, license would take quite a lot of money, right? Do you think JDrama should also get a fair share of attention from local TV networks? :P
6 responses

• Philippines
8 Sep 11
Hi kei! I guess this just shows that Filipinos prefer melo-dramatic, slow-paced, tragic K-dramas over the Japanese dramas.

I've observed this before. Jdoramas did not really created a buzz or even a fuss when some of it were aired in our local channel. As you've said, there are not much intimacy in Japanese dramas and Filipinos want romance, lots of it! Jdoramas are more into friendship, bonds, understanding and connection. These are boring stuffs to people who want excitement in their boring lives. Maybe they should pick Jdoramas with much action and romance? Good luck to them on finding one.

But who knows? The hallyu wave might come to an end and replace it with the Mo-e wave.


• Philippines
9 Sep 11
I do have to agree on this :D JDramas are really not that heart wrenching like KDramas. They don't also delve into too much romance and love :P Personally, I think JDramas are quite good when it comes to suspense series. "Liar Game" is a good example as well as "Mr. Brains". Maybe I'm just getting a bit bored on dramas with quite predictive story lines and romantic plot.

• Philippines
15 Sep 11
I guess culture plays a big role in this issue. You've mentioned that JDrama aren't that much into intimate scenes wherein Filipinos love that. We Filipinos are very sensitive so we'd like to more of that in the things we watch. Also, if you're saying that the duration of the series aren't that long then I guess that's not what the local networks would want. It sorta shows a negative image to their network.

• Philippines
20 Sep 11
You do have a point there :D Besides, it would also depend on the taste/orientation of the viewer :D Maybe I just got bored with the common dramas aired here in Philippines :D


• Philippines
9 Sep 11
Japan is really the prime source for anime anyway :D In my stand point, it's just local channels don't select JDramas with high ratings :p I think they do a thorough research before airing KDramas here but don't do that much on JDramas :P It's just my opinion though :P Thanks for the reply :D I appreciate it ;)

• Philippines
8 Sep 11
Even before hallyu wave came into the Philippines the local networks were already trying to bring the j-dramas here. I believe I have seen Precious time already and its quite a sad-sad story. But not the kind that you will drool on and create a mark in the prime time scene. Koreanovelas has this power to make people ask for more.The music, the cute actors and actresses are like meant to be for the drama. J-dramas on the other hand lacks this oooh-so cute actors. Dont get me wrong though I knew a lot of cuties in Japan but hey they are not actors! Stories still count but most of them are about friendship which doesn't appeal to the Filipino mass. Maybe children will love them but sometimes they will prefer watching animes or cartoons, right? High rated j-dramas still have a chance (my fave is Hotaru no Hikari) I will support the moe wave whatever year it'll come.