Effective medication to relieve Anxiety?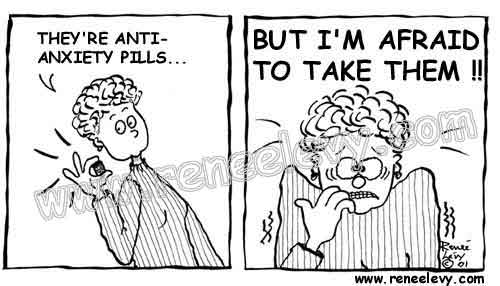 United States
September 11, 2011 12:12pm CST
I have a friend with no health insurance she has bad nerves and anxiety, and I told her go to a pharmacy because they will be able to give her some type of anxiety pill to help her but shes afraid to go. Do anyone know any good effective meds that I can get for her?
6 responses

• Canada
11 Sep 11
I would highly suggest counseling, and stay away from medication when it comes to stress or anxiety. Those medications usually have a long list of risks in fine print at the bottom of the medication. Can you please specify what type of anxiety or what is she afraid of? maybe your fellow mylotters have experienced it and have tips on how your friend can overcome her anxiety. But I really suggest to stay away from medications, the risks are too high, and usually those risks are amplified even more with your friends stress level. Good luck!

• Canada
14 Sep 11
Usually, religious or not, priests are quite capable of helping you out. You can clearly state to them when you visit them, that you are not religious but you need some help. If you are religious, then it might be easier. As far as I know, priest are well educated in the social sciences. So tell your friend to try talking to a priest, they are usually free. Good luck!

• India
11 Sep 11
yes i think the best medicine for anxiety problem is meditation which helps you calm your mind and it will also help you to attain self peace...Though the process is slow and difficult but i think its good to try and i am sure you will get results soon.. Hope you all the best and happy mylotting!!

•
12 Sep 11
Hey Judy890.. In all honesty my friend.. I dont believe in taking medication for particular illnesses.. has your friend tried alternative medicines?.. By this I dont exactly mean herbal treatments- although these can help.. Try suggesting yoga or meditation?... (",)

• Philippines
11 Sep 11
As far as I know, there's a pill that can be taken to reduce anxiety dramatically. You're right, your friend has to go to a doctor and get checked up in order for her to get a medical certificate for her to get the pill.

• United States
11 Sep 11
I am sorry to hear this..I know this isn't what many want to hear, but I really recommend just exercising. Anything that gets your heart rate up a bit releases stress. Also a great method is learning relaxation techniques. It is said you can't be totally relaxed and stressed at the same time. It's a series of lying down, going over every body part and relaxing from toes to head. Also..aren't there some source of free clinics, etc that could help her??

• Canada
11 Sep 11
There may be good medications doctors and pharmacists can tell. But, one way I would like to suggest is "Insight Meditation". Practising meditation regularly helps in getting relieved of the mental stresses and anxieties. She can practise meditation just for ten or twent minutes a day to start, at any time she feels convenient during the day.