Which is the best place in US to visit. I am from India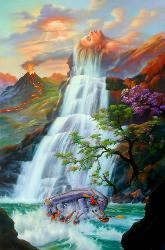 India
4 responses

• United States
21 Nov 06
What do you like? New York is great if you like cities, shopping, museums, etc. Chicago's a great city, too. Both have good nightlife as well, as does Los Angeles. California or Florida are good if you like sand & beaches. Other places have mountains, lakes, scenic drives, etc.

• United States
21 Nov 06
I agree - I think New York is your best bet if you're only able to visit one place. New York City has the most diverse population and best represents the U.S.

• United States
21 Nov 06
I would visit California if I was from outside of the states. California has everything you might want to see. Some of the best beaches, the best forests(biggest trees in the world, talles trees in the world), big cities, big bridges, biggest mountains in the lower 48, farmland, desert, rivers, lakes, gambling, good roads and road systems. What were you interested in seeing?

• Denmark
20 Nov 06
I would love to see New Orleans :-)