How do you act when you're feeling stressed?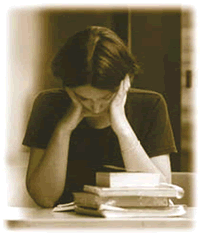 China
November 20, 2006 7:33am CST
I would go out for a walk, or listen to some light music.
7 responses

• China
24 Nov 06
In my case I go swimming.I think swimming can help me to relax,I like the feeling I have after swimming.

• Denmark
20 Nov 06
Exercise always work for me :-)

• India
20 Nov 06
i go for a walk alone, or listen to sft mnsic

• India
20 Nov 06
i feel cool wen i am stressed y man how do u act

• China
21 Nov 06
I try a variety of ways of getting rid of the stress.