If you are a judge in Miss Universe, what question would you ask?

Philippines
September 13, 2011 12:15am CST
the question and answer portion in Miss Universe or for any beauty pageant has been the long awaited portion and is always an exciting part because here is where we can distinguish the beauty with brains with only beauty (less brainy) as what they say. But then of course, minus the swimsuit part which most of the guys out there are waiting for as well. If given a chance, my question would be, If there is a scarcity of soldiers in your country and there is a war to be fought, are you willing to fight and die for your country in the field? :) How about you, what would you ask? :D
4 responses

• Philippines
13 Sep 11
Very interesting discussion. If I will be a judge, I will probably ask couple of question. First is do you think, beauty pageant is important? Is it better to save all the budget that we have used in this pageant to the poor instead of having this prestige contest?. And my last question would be, Do you want to be a famous celebrity after you won the title?

• Philippines
20 Sep 11
Hahahah! Nice questions! Most of the time, the contestants who join beauty pageants have aspirations in becoming a celebrity not just in the pageant scene. And yes, the question of saving the money for the poor instead of having beauty pageants is a difficult question I bet anyone will stutter to answer.


• Philippines
13 Sep 11
i think i would ask one of the girls this: If you are to choose your parents, which of the couples you know would you want to be born to? why? or Maybe I would ask, Would you choose to be born on a different generation,era? in which era of the world's history would you like to be born into? and why did you choose this era? And I also think i can ask, what is your greatest wish that has NOT yet come true? may it be personal or a wish for others... :D

• Philippines
20 Sep 11
The first question could be answered mostly with not wishing to change their parents but then they would keep their own parents because, and so and so. Well, that's what I will answer though if I am a contestant LOL. The second question is great, the contestant should be knowledgeable about which generation or era that would be interesting to all.

• Philippines
13 Sep 11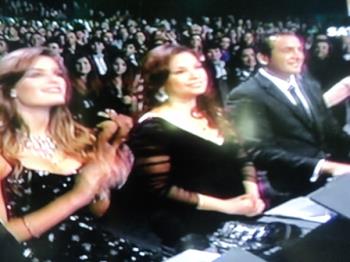 Oh that I think that is a great question. It's a question that should be honestly answered. Of course to sound great and impressive the candidates can always say yes I am willing to to fight in the war and die for my own country but how sincerely could they really apply this if given that situation in reality. Well Philippines very own, Leah Salonga has been one one of the judges in the recently concluded Ms. Universe 2011 pageant and she was the one chosen by the winner Ms. Angola in the Q and A portion. Lucky for her because Ms. Leah's question is not really tough. Now as for me, if given the change to judge and ask question to the candidates I will choose simple questions also but although simple would test how well could she speak for herself. Maybe the question I would wanna ask is: Why do you think you deserve to win more than all the other candidates here?


• Philippines
20 Sep 11
Yeah I believe that will be a great question because I don't believe that everyone is willing to fight for their country especially for women in fashion or of high beauty. Im not saying everyone but then again, it is not something that is a dream of the many. the question of Miss Angola was very easy for her to answer and I think anyone would be able to ace that question with ease. And yes you have a point there, it's not always the answer but the confidence and how well the contestant can deliver her answers to the judges.