Branded or not?

Philippines
September 16, 2011 11:16am CST
When it comes to clothing, I'n not into brands. As long as it fits me and I'm comfortable. Especially fashionable clothing I like it though not branded. When it comes to devices and other electronic gadgets, I rather choose those with brand names in which trusted brands. Proven by time and the quality. Though the price is not that affordable but quality and genuineness speaks.
5 responses

• Philippines
17 Sep 11
as for branded or not? i go for the thing that would look good on me branded or not. when choosing clothing i go for the thing that is affordable, durable and fits me best. well i have a lot of clothing styles that is not branded. i see people who have been purchasing some branded clothes but it doesn't look good on them. i mean the price would not show if the wearer does not know how to wear them. it would look cheap if not worn good. i wear non branded clothes but still people would think that it is of high price. well for gadgets too i go for the name that is trusted. that is proven safe and of high quality. same thing goes for medicine and for other stuffs that would entail the life of the family members or users of the product.

• Philippines
17 Sep 11
Very well stated. Thanks for the response shanemae. Yeah, I absolutely agree, when it comes to clothing, brands are not important, as long as it fits you, afford and you are comfortable with it. In gadgets and medicines, we really need trusted brands, a high quality and proven safe.

• United States
16 Sep 11
I can not afford the best, nor will i expect it. I am fine wearing some clothes that are nice and still fond of the thrift stores and flea markets. Some things I prefer not going cheap on, but when money is short I am ok with getting what is more needed.

• Greece
16 Sep 11
Yeah everytime i watch a fashion review or some great looking jeans on the shopwindows my eyes will fell out but not every time i can affort them.I have great taste of cloths i wish i could buy everytime good brands but unfortunatly i cant!

• Philippines
23 Sep 11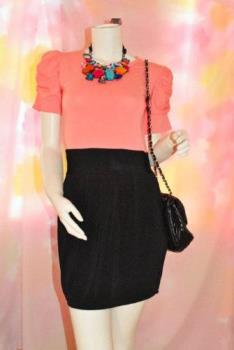 Same here. I have the same principles as yours when it comes to clothing and gadgets. I also don't go for branded, expensive clothing because to me it is not the brand but how well you carry the clothes. You can't be smart looking because you wear the most expensive brand of all. With gadgets, I go for brands that I have already tested and proven. It could be the most expensive brand of all but I don't really mind because durability makes it worth buying after all.


• Philippines
18 Sep 11
It depends on the brand, item and the money I have. If it is really worth it, I would still buy it even though it is expensive. But if it is really not necessary then there is no chance that I would buy it. For clothing, any brands will do as long as I am comfortable with it. For gadgets, I would prefer trusted brands and not imitations.