Not interested in my new boots :(

5 responses

•
19 Sep 11
You know what I think... I don't know why you bother, either.


•
25 Nov 11
Ended up wearing those boots on a night out with my brother and cousins - plenty of men DID notice!

• Portugal
7 Jan 12
Girl, most men have no taste in fashion, and they could not care less about it. I'm sure your boots are gorgeous and you look stunning in them! I thing it would be strange if he were all over the boots. And hey, he'd probably rather see you with the boots off. ;)

• Philippines
8 Oct 11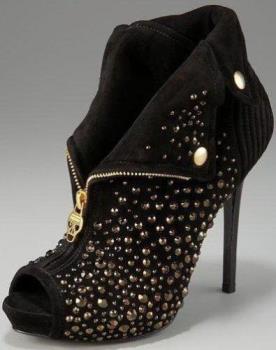 Well your partner does not bother about your new sexy boots because he is a man. Of course most of the men can't really be interested in girls' stuff so don't expect them to react the same way like women and gay when they see your sexy thigh high, buckled boots. Even my husband just look at the new shoes I buy but never really show so much concern except saying, "Nice one, do you like it, if yes then okay!"


• Omagh, Northern Ireland
18 Sep 11
Pity the Fool!