The Sims social in Facebook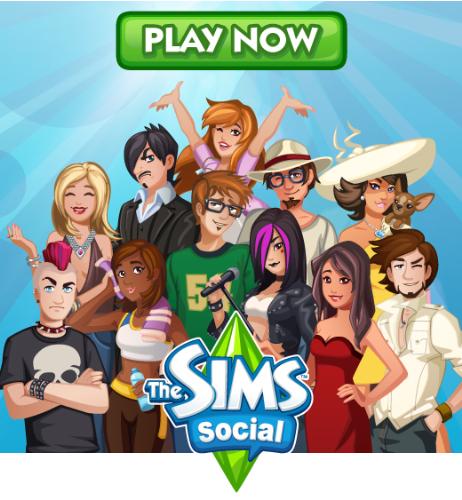 Guangzhou, China
September 18, 2011 9:25pm CST
Today I occasionally found that there is the Sims social in Facebook. What a nice news since it reminds me of the past when I was addicted to play it from my PC. I like this game. How about you? Will you play the Sims social in Facebook?
9 responses

• Malaysia
19 Sep 11
I loves playing the Sims from my hand-phone and computer, when i was still working and single. Now, most of the time i don't have the time to play game. I think i don't have the time to play the Sims in Facebook, too. Since i seldom go to Facebook recently.

• United States
19 Sep 11
It seems that Facebook is really expanding to the point that you can virtually find any game that will appeal to all types of gamers. I don't play games but know a lot of people who do. Enjoy your new found game.

• United States
29 Sep 11
I am sure as I know some people who spend countless hours playing and seem to be really enjoying themselves. Thank you for the BR!



• Philippines
20 Sep 11
I became so addicted playing this game about 3 to 4 weeks ago. I love playing the PC game version and I am so excited to play the Facebook game version. However the Sims social in Facebook really consumed a lot of my time. So I stop playing this game and use my Lot instead.


• South Korea
19 Sep 11
I kind a have faint memories of playing SIMS as a kid. We used to have them in CDs and I remember borrowing it from friends and installing them in my PC but i don't remember much.



• United States
19 Sep 11
I really like the sims games and I do play the sims on facebook but id much rather play it on the playstation. Its way too easy on facebook.

• Indonesia
8 Nov 11
Sims on Facebook is nice. I also play that game. But I am not patient enough to wait until some friends help me out to build room or other quests. So, i think it is better to play The Sims 1 or 2 or 3. The only thing I like from the Sims on Facebook, is... I can go to visit friend"s house and spend lots of time with them. The things I cannot do on the other the Sims. But on the other the Sims games, I can accelerate the time. for the Sims on facebook, I cannot change the speed. Well... for your question, my answer is Yes, I will play and keep playing the Sims Social on facebook :-)