I know that i upload a couple of photos

United States
7 responses

• United States
20 Nov 06
I think I am getting credit for mine. The most I have gotten paid for them though was like twenty cents. i was putting an image with every post. I don't do that anymore because it seems to be a waste of time.

• United States
20 Nov 06
I've been getting credit for mine. I just count it as extra after I've reached my goal of posting for the day.

• United States
20 Nov 06
ya I dont do them any more the other day i uploaded 29 of them and I ended up getting 9 cents. I cant figure it out eaither.i do better posting.


• Greece
20 Nov 06
No we don't. Yesterday I uploaded 120 photos with my discusions and 32 in my photo album. I took 0,80 for all of them. So don't worry about it. Try to upload some more

• United States
20 Nov 06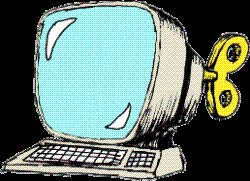 all I ever got is a penny per photo. so if you respond to 100 discussions and you upload a photo. you got 1 dollar not counting any you upload on your own discussions, or comments. looks like it can add up.