How to play guitar?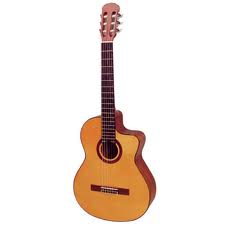 Philippines
September 21, 2011 5:45am CST
I've been trying to practice playing guitar for the past days, unfortunately I'm really having a hard time doing it. Do you guys can help me out on how to do it? Any suggestions to make it easier for me in learning how to play even for just a simple song... Your ideas are highly appreciated.
5 responses

• Philippines
21 Sep 11
It is hard for me to teach you because when i learn how to play,someone teach me,but they give chords,and how to do it,or play.. I think that if you have guidelines,you can follow that,and you will learn by and by..and you cn make it..

• Philippines
23 Sep 11
It is hard if no one will teach you.But you will learn one day.Just try to observe from your mom how she do play,and also try to look on internet guide . have fun.


• Hungary
21 Sep 11
Just start from the beginning, real slow. If you have no foundation to build on, then you're not gonna get any better later on. Search on YouTube for videos for beginners. The first thing probably is practicing easy scales, like the pentatonic scale. The other thing is of cource chords. The most basic ones, like C, G, D, E, etc. Power chords are also good, mostly for rock/metal songs. Don't jump into trying to learn any particular song for at least a couple of days, or even weeks, just practice these things. Then after this, you can go to easy songs, just do a search on them, you'll find tons of videos or articles on the internet.

•
21 Sep 11
it always makes me think of phoebe out of friends, with her hand gestures instead of chords..

• United States
22 Sep 11
If you want to learn to play guitar properly, then the best way is to enroll in a musical instrument school for a lesson or have a musician who is proficient in playing guitar to teach you how to handle chord and stroke in a correct way. It need some patient and time to learn how to play guitar, not just a couple of days or a week.

• Philippines
22 Sep 11
For now I don't have time for school since I have a two-year-old kiddo to keep an eye of. I want to learn it by my own as what others normally did. I knew someone who is an expert in guitar but he doesn't know how to read and write. It really a challenge for me. HAppy mylotting!

• Philippines
21 Sep 11
when i was about 30years old i taught myself how to play the guitar. i had a cheap guitar just lying around the house which had been bought by my father a long time ago which i just put in a corner and he also bought a booklet on how to play the guitar. i just simply followed the instructions on the very antiquated booklet and followed the simple exercises. it was completely boring at first and very annoying to the ears of my neighbors; i'm sure; but it helped me learn. i thinks what's most important in learning how to play the guitar is your determination to learn and a lot of patience and try to practice on a cheap guitar so you will feel free to strum all you want without any inhibitions or fear of damaging an expensive instrument.

• Philippines
22 Sep 11
Me too I felt bored glancing notes and all. It's just that I was so determined that I can do this. Hope someday I can really find ways on how to play it well. Really appreciate your reply. Makes me realize not to give up right away instead be patient and keep on practice. As what they say "practice makes perfect".

•
21 Sep 11
my partner bought an interactive dvd.. worked wonders :)