I bought jeans and boots.

United States
September 21, 2011 6:42pm CST
I wanted to buy some bear paws so bad and thought they would be $80 like I paid last year for my tan ones. Today I saw a purple pair for $39.99 and you know i got them right. you know I can't see how people pay over $100 for those uggs when bear paws are so much warmer. They can't be for real. I now have two pairs to wear this winter. I want to get one more and i will be set. I don't mind them being purple since my coat is black. I felt so good trying on those jeans but only one fit me so well So,I got them.
5 responses

• United States
22 Sep 11
Sounds like you were happy doing your shopping. Good for you and hope you do enjoy your nice warm boots. I must agree that when you want something the best route is to get them on sale. I too cannot see me paying so much for the expensive ones either.

• United States
22 Sep 11
I just wish they were not purple. LOL that is one of my favorite colors though.

• United States
22 Sep 11
Try and get a matching purple scarf and you will be set.


• United States
22 Sep 11
Wow I never thought about that. I will do just this thanks for the awesome help.

• United States
21 Sep 11
Good for you. I'm glad you got some things that you like to wear. You deserve them.

• United States
22 Sep 11
Oh I can't wait to get me some shirts to wear too.


• United States
22 Sep 11
I think if you don't lose weight you still can buy something nice for yourself.

• Philippines
24 Sep 11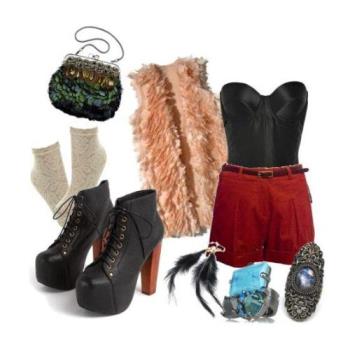 If you can buy a pair for only $39.99 then I think that is already a very good deal. It's good to take advantage of cheaper price especially if they give you the same benefit as those given by expensive ones. I also love purple and I think purple and black match very well.

. I admire you for being a wise spender!

• Boise, Idaho
23 Sep 11
I am so happy for you finding a pear of jeans you like. They have so many now days its hard to choose. I used to get Cherokees. Liked the style. I haven't worn a pair in two years. Bear paws huh? Sounds warm and cozy. My Duaghter would love the purple. That's her favorite color.