What makes an idol?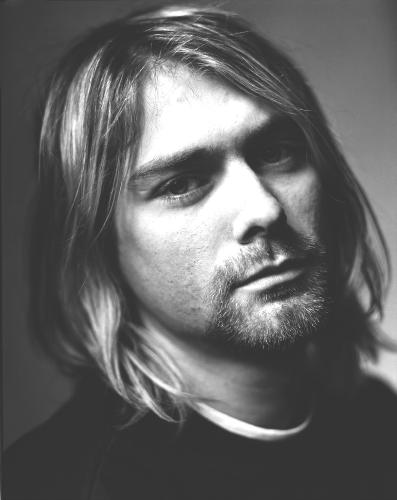 Philippines
September 23, 2011 8:57am CST
In my post http://warmstonesite.com/2011/09/23/kurt-cobains-frances-bean/, I related a story about how Kurt Cobain was at one point in my daughter's life her idol. I did not know about this rock singer until that time. As I had written in the said post, The idea of being so gripped with this singer is not welcome to me but I did not tell my daughter. I do not like the sound of his songs, I do not like the influence of his person to many people, including my daughter, and I do not like the idea that this rock singer held high by mostly young people is weak in dealing with life's realities. So what makes an idol? I think it depends on a person. Somehow, when one idolizes a singer, actor, or actress, or a popular person, other than the physical attributes, it is how he or she can relate to the craft, or to the belief, or to the state of mind of the idol. Now that makes me wonder why my daughter idolizes Kurt Cobain who ended his life with a self-inflicted wound from a gunshot.
4 responses

• Bulgaria
24 Sep 11
An idol...this is e person who has qualities to admire.Someone who is not afraid to stand against his fears.For your daughter this is Kurt Cobain.People need idols,just to believe that there is something to reach.I think that a person who can look the life straight in the eyes,who is smart enough and honest to the others should be an idol.But everyone has a different viewpoint,so the qualities that make an idol are different

• Philippines
24 Sep 11
I used to look up to such people. But ever since I became a Christian (I was a Catholic before), I only looked up to Jesus. Idolatry is about patronizing someone or something to the point that you would mimic them in your life. I am an imperfect person, so if I look up to someone who is as imperfect as me, then my standard would be not much higher as to those whom I look up.

• Costa Rica
23 Sep 11
Hello bingskee, first of all, I do not think that you should over worry about the influence of this or any other idol your daughter have, in the end, are the values that you transmited to her, what will form her personality. Idols, most of time, are done by the media, it´s part of the show bussines, specially a young person, are very influentiable for such things, and tends to idealize a person, who, in the end, is a human being, with all the faults and failures as any one else, once your daughter grows up a little, she will realized of this. I remember myself crying the day John Lennon was shot, :), this things are easily left behind.

• United States
25 Sep 11
The things that make a person an idol for me is the things that they've accomplished in their lives and the impact that they've had on other people. I believe that is the reason that there has never been a famous person that I've idolized. I idolize my mother and some of the teachers that I had when I was in school because I was directly impacted by these people. There have been famous people that I admire, but never famous people that I idolize.