Uploading Photography to Earn Online?

United States
October 2, 2011 10:23am CST
I have quite a bit of photos that I have taken and I am looking for a place to upload them online and earn for it. Any ideas? Do any of you have a website where you earn for your photography? I would prefer something easy to use. Any suggestions are greatly appreciated! Thanks!
4 responses

• Puerto Rico
2 Oct 11
Well..try goggling "Top 10 websites to sell pics online" Investigate each of the websites that appear, which one pays more, the rights, the ones that allow YOU to charge at least 1.00 or 2.00 for each pics. I goggled this and many options appeared. I do not sell pics so I don't know which are best or how this service works out. If I were you I'd investigate if I could upload my pics on many websites to gain more public and earnings but not sure if this is permitted..

• Malaysia
2 Oct 11
hiya Angelee! hmmm....so you've got some nice photographs that you would like to showcase huh?

well, there is this site called Triond that you can try out (http://www.triond.com/). other than photos, you can also upload a lot of other stuff and content and get rewarded when other people come and review it.. do have a look

p/s- don't worry....i didn't put a referral link there


• United States
2 Oct 11
Hey Mario, I am already a member of myLot. But, I am not doing so well there. I'm lucky if I make 10 cents a week!

I was hoping there was some other type of site that I could upload all of my photography to and somehow earn from them.

• United States
2 Oct 11
Oops! I meant Triond, not myLot!



I earn okay here in myLot. I meant I do not earn well with Triond.

• Malaysia
2 Oct 11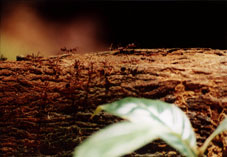 hahaa...thinking about myLot all the time until its the only thing that we're typing now are we?

give this a try...do a search about 'contributing to stock photography', and you would see quite a number of ways to do what i've mentioned earlier. as long as your photos are good, and your choices of subject matter are commercializable, then you can be confident that you would start to see some sales coming in before you know it.. have a look at the photo below. it's one that i took a while back, and believe it or not, i sold it for a 3-figure sum on one of those stock photography websites.. (but i managed to retain the copyright rights for it, and only allowed it to be used under license from me

) give it a try...i'd love to check out some of your photos someday



• Paso Robles, California
3 Oct 11
I"ve often wondered about selling my photos, but they proably aren't good enough. I have sold some of them on Zazzle products, but that's as far as I've gone with it.

• India
2 Oct 11
hello my dear friend i have started online earning and one of my friend told me about this site so i do not known the site which upload any photo i could not help you for this but yes i come to known then will tell you and if get some gr8 site for uploading photo then plz let me known thank you