Wanna be taller like a Basketballstar or a Fashion Model

Calgary, Alberta
October 2, 2011 1:35pm CST
People say I look tall and they think I'm 5'11 butI'm actually only 5'9. My body built just create an Illusion that makes me look tall.I do admit though I'm not happy with my height,I wish I was 6'2 feet. Anyway there is a surgery procedure in China that can make a person taller in height but after seeing the process,I'm already happy with my height. No way in hell I will try the surgery. Well after the surgery you will be wheel chair bound for a long time and you will have 2 metalbraceson your legs that will be screwed on your flesh, You wont be able to walk normal for a year. the process looks very painful. This video that is not a referal link explains it all: http://www.youtube.com/watch?v=nrPKaTDkQvE You will be invalid for a year but in return you will be taller. I'm sure many of you will appreciate your height now,
8 responses

• Ireland
2 Oct 11
Hi Albert, I am the same height as you and I am fine with my height. I know about this procedure as my cousin is a dwarf and he could have had this done but decided against it as they might be able to do the legs and gain a few inched but nothing can be done for the arms our the rest of the body.

• Calgary, Alberta
2 Oct 11
I saw the doctor sawing the bone or something and braces will suport it, stem cells will try to connect the separated bones after a year. I just realized I dont want to be in a wheel chair for the sake of few inches. cosmetic surgery can recover in just few days, this 1 is for 12 month and it looks painful as heck.

• Calgary, Alberta
3 Oct 11
Another think that disturbs me,can a person do physical activities after this surgery, I mean your leg bones will be cut and half to be separated for few inches for the sake of growing inches.How durable that new bone is going to be,


• Malaysia
8 Oct 11
That's pain for a year in a wheel chair, I don't think I'll like to increase my height although I'm only 5'1" tall. I think this is ok for me right now because all this while I'm working behind the scene. Long time don't hear from you. hApPy mYlOtTiNg

• Calgary, Alberta
8 Oct 11
http://www.youtube.com/watch?v=fRn40lyni4M&list=LLjkZOVxaQKCfx8PkBbzw0PQ&index=11 that documentary shows the story of a guy who undergo this surgery because he wanted to have a girlfriend and he is insecure with his height. darn the process look uneasy.

• Malaysia
8 Oct 11
Yeah! Me too. Do you have any idea what side effect may then happen to him?

• Calgary, Alberta
9 Oct 11
The main complication of this surgery , an infection can lead to losing the legs for real and be disabled for life. I havent heard about failed surgeries, only few doctors are allowed to do this. In some countries, only people with dwarfism are allowed to have this operation.

• Spain
19 Oct 11
Sorry but you made me laugh with your last comment of surgery from china. I would love to be as tall as a fashion model but is impossible i'm 18 and i won't make it but id love to to if it was it possible in a natural way good luck

• Calgary, Alberta
19 Oct 11
Can you imagine, for a whole year your legs will hurt,you will be in a wheelchair, going to toilet will be a struggle,you wont be allowed to eat chicken or seafoods cos they will make the wounds worst. then after recovery, you can finally work but you can be athletic for another year, cos the newly developed bones are not as strong yet. Girls can wear heels to be taller,

no need for bone sawing.

• Malaysia
3 Oct 11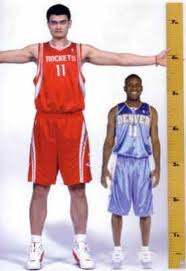 If it is natural given height then it ok especially for those professional like nba and fashion model then is ok, if surgery requried then it is not good as mentioned will suffer a lot for just few centimeter increase in height, and if natural also some people with high height suffer from back pain and also find hard to buy shoes and pants and such , and also being butt1 of joke and hard finding mate also.

• Calgary, Alberta
3 Oct 11
I noticed some people who were too tallwere kind of sloppy when it comes to balance, part of me considers this cos I want to be 6 feet tall (I'm 5'9) but a part of me says no cos it looks painful and physical activities is important to me.

• Philippines
3 Oct 11
hello capt, Ouch, never mind. Whew..I am fine with height

No- thanks for that option...


• Calgary, Alberta
3 Oct 11
You know wonder if a personwho recovered fromthis surgery can do physical activities, how strong is the bone that will grow out of stem cells. Plus all that scars fromthe operation looks ugly,.

• Australia
3 Oct 11
Woah! That looks really painful and too much effort simply to become tall. I rather just stay my height or wear heels or high shoes

I'm pretty short as well, in my school I'm like one of the shortest girls out all the girls in my school. I have one friend who is like 180 cm tall, she's as tall as a guy and every time I need to talk to her. I have to lift up my head and she has to bend down.

It'd be great to be tall but being too tall can have it's disadvantages. I do want to be a little more taller but if I need to go through all that surgery, I think I'll pass.


• Calgary, Alberta
3 Oct 11
I guess drinkingmilkand pray atnight is the safest way to get taller post puberty. The processof healing is said to be more painful than the operation, plus you are banned from eating seafoods and poultry during recovery.Then there could be issues with balance, I also heard accidents were the other legs is centimeters shorter after recovery,

• Philippines
3 Oct 11
Hello Captain-Albert, Nah, I think am already tall in my taste, besides in the Philippines we are common into riding very small vehicles in some public utility vehicles, if you have long legs it will very hard for you to sit not to mention move your legs while passengers entering the PUV. I am happy with my height, but not with my weight




• Calgary, Alberta
3 Oct 11
I think this surgery isnot yet practiced in out country,I heard many short guys in states are the usual clients of this surgery. I might consider this if I can do physicallity after recovery but if its weak bones,I wont do it. If I see a person pursuing sports after the operation,I may consider, but yeah its crazy painful and a huge part of me doesnt want to do it.

• Philippines
3 Oct 11
I admit I'm small, too small for my preference, but since I'm an Asian being small is not really an issue since most Asian is not that tall. But if you ask me I really really want to be taller, cause I have this frustrations of being a Fashion model. I still dream of being a model someday but I have learn to be contented with the height God has blessed me with. And I'm afraid of any surgical procedures plus I don't have have a lot of money for the procedure so the surgery method is out of the question. I think i'll stay this way and work my way t reach whatever I planned to be in my life.

• Calgary, Alberta
3 Oct 11
beauty and face Modelling I think works for short women. the process really looks painful for me, and the braces to be screwedonyour legs looks terrifying, it reminds me of the horror movie saw. the braces looks creepy.. I have a feeling this surgery willlive lots of scars, imagine the incision of the surgery and the holes were the screws will be attached, oh I forgot, they will also drill the legs of the patient , 4 think holes to be exact,