White Peacock Butterfly - Isn't it beautiful?

United States
October 5, 2011 11:34pm CST
We went on a nature hike a few weeks ago and while walking we came across a beautiful butterfly called the "White Peacock Butterfly". This butterfly was found down here in South Florida in the Everglades. Do you ever come across beautiful things like this? I think butterflies are one of the prettiest insects out there.
Have a great day and happy myLotting!!!

6 responses

• Australia
15 Oct 11
I'm going to be making stepping stones for my garden and the mould has a butterfly motif. I plan on painting the stones as close as I can to the clours and designs of real butterflies. Of course I am limited with just a simple butterfly design and only eight colours but I'm hoping I will do okay. Of course the detail won't be there...I just hope it works out ok. So, thanks for the photo!


• Australia
18 Oct 11
Oh it's not a kit. I bought the moulds and then I picked up a couple of paints each time I went shopping. I have black and white, a shimmery gold, purple, a mid blue, lime, yellow, aqua, a very soft pink and a fuchsia pink. I can't wait to start...I need some time off, as in several days in a row. I'll see if I can post a photo when I get one finished (and it's decent enough to brag about

)

• United States
7 Oct 11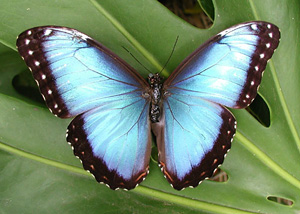 I saw the photo in your first comment and it is truly gorgeous! I can't imagine life without butterflies. Even when you're having a totally awful day, if a butterfly crosses your path, you can't help but step aside from your miseries and admire the beauty. Well, at least I can't. I'm probably as taken by one called the Blue Morpho which is a really bizarre name for a gorgeous butterfly but I didn't choose the name. LOL I have planted several flowering bushes that attract butterflies just to have them flying around nearby. They always make life a bit nicer wherever they go.

• United States
7 Oct 11
That is a beautiful butterfly! I never heard of the Blue Morpho before you posted your picture and mentioned it. We have lots of butterflies down where I live. There is something so peaceful about watching butterflies flitting about in the sunshine.

Thanks for your comment and have a great day!!!


• United States
6 Oct 11
Where is the picture? What does it look like?


• United States
8 Oct 11
There are lots of good insects out there including bees that pollinate flowers so the you can have fruits and vegetables to eat. Even wasps will eat catapillers to feed their young. So please be careful when you spray or you might wind up making a "Raid" proof insect. I sell real butterfly wing ear rings thqt I get from butterfly farms. After the butterflies mate, lay thir eggs and die, they harvest the wings and laminate them so that i can use them in ear rings, necklaces and other crafts projects. They are one of my best sellers.

• United States
15 Oct 11
I never heard of harvesting butterfly wings and making them into jewelry. How interesting!

I bet they're beautiful. It's nice that you can use something so beautiful once the butterfly's life has ended.

Thanks for your comment and have a nice day!!!


• United States
6 Oct 11
I love butterflies. When I lived in the Southwest there were very few of them and they were not very colorful. When I moved back to the Midwest it was so nice to see all the colorful butterflies! I love the Monarch, the yellow ones, the white ones, the lovely blue ones. They come in all colors and sizes here and it's really a moment of awe when one alights on me when I'm outside reading.

• United States
6 Oct 11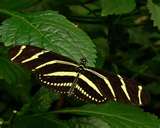 I love the blue ones too! I think those ones are my favorite. We have lots of Monarch Butterflies and Zebra Butterflies down here in South Florida too.

Here is a picture of the kind of Zebra Butterflies we see here in South Florida all the time. They are also beautiful.

Thanks for your comment - have a great day!!!


• United States
6 Oct 11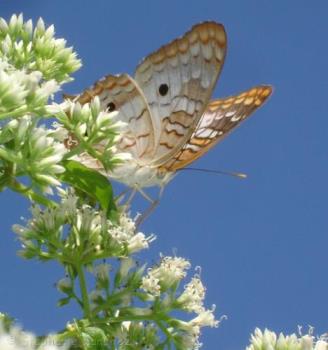 This butterfly is found as a resident from Argentina north through Central America, Mexico, and the West Indies to South Texas and southern Florida. Migrates and temporarily colonizes to central Texas and coastal South Carolina. Here is a better picture of one. My son and I are always out and about in the wild catching different pictures of things. So we will be on the lookout for a picture of them when we are in the parks now.

• United States
6 Oct 11
That's a great picture of the White Peacock Butterfly! I've been to Argentina (where my husband is from) and I've never seen one there, but then again we were in the city the whole time. We live in Southern Florida and that's where we saw the one I'm talking about. I love nature!

Thanks for your comment and have a great day!!!