Security at Office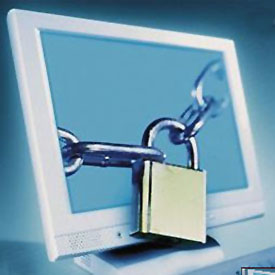 India
October 10, 2011 12:33pm CST
Recently a laptop was stolen from my office. As a result, our office IT staff sent out a memo advising us to make sure our laptops and data were as secure as possible, but they weren't too specific on how. I've just started taking my laptop home with me every night, but that's a pain. How can I secure the gear I have at my office, like my monitor and keyboard, and how do I make sure my data is safe? . Suggest me a few options.
4 responses


• India
13 Oct 11
I am not convinced with the locker system they have provided. Laptop just fits in the locker and its made of wood.

• India
10 Oct 11
I used to carry my laptop home all the time. A better option would be to put the laptop in a desk/cupboard and lock it. Never keep sensitive/personal data on your laptop. I personally carry a portable hard drive with password protection with me. I also use my online mail account to store some information like passwords. But all financial and personal passwords go into the drive with backup in a home computer.

• India
13 Oct 11
Carrying the laptop daily is bit tedious for me. As i commute on a fast bike, i don't have the space to put the laptop, if i use a backpack, it causes drag when i move faster .

• India
11 Oct 11
These people come under the bracket of both advantage and disadvantage... we need to be more careful while going with them..

• Sweden
10 Oct 11
Yeah, there has been also couple of instances in the office wherein my officemates lost not their laptops but their wallets and cellphones. We can never tell that everyone who's coming in the office are all employees, so just to be sure that the information you have in your laptop is safe, there needs to be a password and a certain code before you could actually log in.. In our company, we got two access codes before we can actually log in to our laptops just to be sure confidential information are kept secured especially that we are dealing with client's data and transactions.