Cake

Philippines
October 16, 2011 6:37am CST
I'm watching Junior Master Chef pinoy edition right now and its all about baking cake,banana cake to be exact.I'm amaze how great this children on cooking and baking at a very young age.The way the judges taste the cakes,it really shows how yummy and delicious their cakes was.It makes me crave to buy cake and eat..Hmmm yummy.they baked banana cake with hazelnut,walnut,caramelized banana,marshmallow,raisin,cheese etc. What cake do you usually crave for? Any Favorite that you don't want to miss to eat?
4 responses

• Philippines
11 Nov 11
Junior master chief is a great show. It's amazing how those young cooks impressed the judges with their creations. My favorite cake is blueberry cheesecake. I love it's crust, filling and topping. In short, I love everything about it.I personally know how to make a no-bake blueberry cheesecake. I prepared one for my birthday and my friends loved it too. I followed the recipe I got online and put some twist on it and there you go, an inexpensive blueberry cheesecake.

• Philippines
12 Nov 11
Yeah those kids are really promising and impressive, they really doing great job in cooking.I wish I could cook food the way they do.

• Philippines
18 Oct 11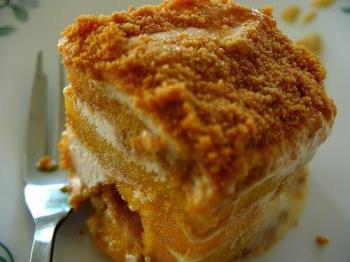 I am also amazed with the cooking and baking ability of these young folks. I am a frustrated baker so I really am quite envious of their baking skill. Indeed they know not just to bake cakes but bake real good-tasting cake. I am not fond of chocolate cakes but I love those with cheese, raisin hazelnuts and walnuts all in one with only very mild caramel. While watching my mouth watered and could not help but crave for even just a slice of my favorite cake.



• Philippines
18 Oct 11
Yeah they are great kids.I am frustrated cook too.

• Indonesia
13 Nov 11
hmm, i want to try their cake. it seem they gonna be a great chef someday. i miss my mom's white chocolate brownies cake. she make it special for me when i'm go home. :)