Our own little world, finally!

Philippines
October 22, 2011 7:04am CST
Finally we were able to moved out of my grand daddy's house, and be on our own. Unfortunately it's only for 5 days. My uncle and his wife went on a business trip, and asked us to be the care taker of their house for 5 days. We're excited because we'll get to experience living on our own for the first time. It's like trial and error for us, how is it to be living on our own. Cook our dishes and do all the household chores and not rely on our helper. Happy Happy!
2 responses

• India
22 Oct 11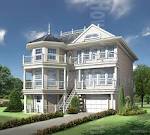 For the first time it would be very good and happy,however household job and house hold maintenance is not that easy. Howver this is your first time so you can cook what ever you like and be what ever u feel like, Hope you enjoy ur world.

• Philippines
24 Oct 11
Indeed we are enjoying our own little world. I hope this will last forever but unfortunately, realty bites, we have to go home at my grandparents house on Thursday. I hope and I wish that we could really move out and start on our own this year if not next year.

• India
24 Oct 11
What is that special to be on to Grandparents home on thursday,some thing or some occasion that u r going to attend ? Any ways this year or the next year as you are making plans regarding your living on own hope that gets fulfilled soon.

• Philippines
25 Oct 11
AT least Auds, you can cook and eat whatever you like. No one will bother you both if you decide to sleep until later in the morning.