The wonder plant (GUDMAR)


India
October 26, 2011 5:29am CST
In the senior citizens meeting that I attended, I talked to friends about my health issues now, particularly the peripheral diabetes, now the nerve endings on the skins are effected,
I feel as if insects are crawling over my body, let me tell you, my body is hairy, it feels so bad scratching the entire body to the extent of blood oozing out; I am unable to sleep at night more particularly, even after taking antihistamines and mild stress remover pills; application of lotions, creams has no effect.
The dermatologist said, I had scabies. I know it is not scabies but I was treated, the medicine specialist said my lever and kidney were damaged, the endocrinologist said it is all due to peripheral neuropathy, for this there is no permanent cure.
Many had advised me to take powder of 'gudmar' leaves dried in shade; today while returning from the meeting I stopped in a tea stall of a roadside village, asked to prepare a nice cup of tea with no sugar, I added aspartame tablets and enjoyed it. During talk, he too told me to take these leaves, in fact in one hour he could buy one bagful of this for 450rupees. After reaching home I did little research in Google and had this information, which I am sharing. See the picture, it is called 'Gudmar' in Hindi, 'gud' means molasses and mar means 'killer', the botanical name is 'Gymnema Sylvestre' and English name is, ' Periploca of the woods. Gymnema has been used in India for the treatment of diabetes for over 2,000 years. Its leaves raise insulin levels; the leaves are also noted for lowering serum cholesterol and triglycerides. Gudmar was initially known as meshashringi in Sanskrit, which means "ram's horn". The plant is native to the tropical forests of southern and central India. It is known as gurmar and merasingi in Hindi and meshashringi, vishani and madhunashini in Sanskrit. The medicinally active parts of the plant are the leaves and the roots. It came to be known as "destroyer of sugar" in ancient times. When used for an extended time period, gudmar reduces blood sugar levels; It forms one of the ingredients in the manufacture of all natural medication for diabetes. So I am going to give it a try for ONE WEEK from tomorrow, I will take one teaspoonful of powder in empty stomach in morning, I WII STOP the diabetes medicine only, but NOT the methyl cobalamin etc for the nerves. I will monitor blood sugar level 2 times a day, such that it doesn't go down below normal. I hope I get cured.

I add here my blood sugar level is normal with medicines, this morning the fasting blood sugar level was 91 only. DISCLAIMER-Friends, I share what I get, with the hope, some will be cured at least, it is rightly said, the wearer knows, where the shoe pinches. You may try this, if it helps, tell others. BUT PLEASE CONSULT YOUR DOCTOR AND TAKE YOUR OWN DECISION. Are you aware of this wonder medicinal plant? [b]Hope you find this information useful. Please share your views and comment on this information.. Thanks in advance.[/b]
Professor 'Bhuwan'.
. 25/10/2011
6 responses

• India
26 Oct 11
Professor Sir: Please take the new medicine you want to try. However do not stop the medicine given for reducing sugar--like insulin or tablet. If you have not been taking insulin--I do not know why doctors have not prescribed that --reduction of sugar in blood should in all probability solve your present problem. I am glad you have put "disclaimer" note also so that others may not try without medical advice.



• Philippines
26 Oct 11
i second. medicine should not be stopped.

• India
27 Oct 11
Raviji, Ann and Jai beta I am not stopping my allopathic medicine for diabetes. my diabets is type2, i take Glynese MF one tab 2 times only, sugar is under control as i said.. Am getting old so fast..



• Philippines
27 Oct 11
Its nice to hear that your blood sugar is now controlled,but it's sad that you're suffering from complications of diabetes.Well, you can try this Gudmar plant if it really offers a cure,though I have doubts because diabetes is treatable but incurable.No harm in trying,just be sure to monitor your sugar more closely and inform your doctor that you will be trying this alternative treatment.This way,he can be prepared of what to do should emergency arise and can give you a medical advice whether to completely stop or adjust your medications.

• India
27 Oct 11
Thanks for sharing Best of luck. your opinion, yes it is incureable

Professor

• United States
27 Oct 11
Hello Papa!

This sounds like a great alternative. After having tried the several prescribed medications, this seems to helping you. I hope so as I remember the side effects you developed before. Shame to develop anything while trying to cure one aspect. I have not seen these leaves before and or heard them. I really hope it continues to help as it all sounds so scary to be undergoing. On the one side though you are very positive and persistence, something to be admired. I hope both you Maa and Subhee enjoyed Diwali!


• India
27 Oct 11
Hi daughter

We have a say in hindi, 'marta kya nahi karta', means a dying or suffering man can try any thing; i am in that postion, but i have strong faith i will cross this state soon, it is due to one star, in a bad position in my horoscope, i can't go against destiny.

Thanks for kind words Best of luck.

Professor


• India
27 Oct 11
Dear kala Be assured i am not stopping Thanks for advice Best of luck.

Professor

• Philippines
26 Oct 11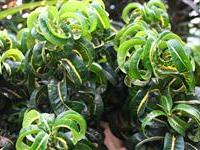 dear professor, having been absent in mylot for several days, i find this discussion kind of depressing. itching is nothing easy thing to deal with especially if it attacks at night and the whole body itches. i for one will not be able to avoid scratching, that is for sure. i only searched for the live leaves so that i will know how it looks like and also to know if there are plants like that here. if indeed this is a good medicinal plant or herb, i think there is no harm in trying. but then, please do not stop diabetes meds unless your doctor tells you. i am just thinking again now, if dried leaves are good, dont you think the green leaves are more potent? i still have to read more on this. within two days try on this leaves.. i hope you achieve the relief you need. am praying for your fast recovery. HAPPY DIWALI!!! anny

• India
27 Oct 11
Sweety

If you chew 2-3 leaves, next put sugar over your tongue, it tastes like sand, means tasteless, hence justifies its name. i promise i am not stopping my basic medicines


• United States
27 Oct 11
I have heard of using gymnema for diabetes but I do not know anyone who has done so. It will be interesting to see how this works out for you.