Any suggestions?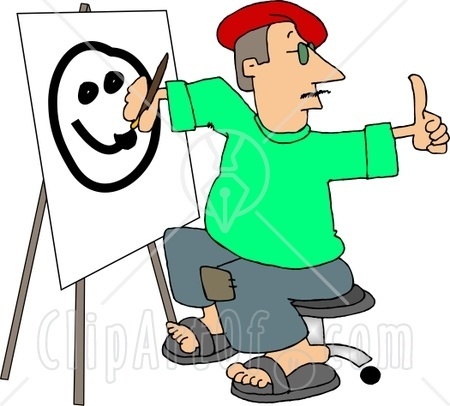 South Korea
October 27, 2011 11:36pm CST
Hello everyone

Sorry for not being her much these days, for those of you who noticed

Things have been pretty hectic lately and I can't wait for everything to be done and dusted off!! Anyway I had something I needed to ask and need your suggestions

Can you please tell me what would be the best site for a part time artist to show their talent and maybe earn money, royalties and stuffs?? Or is making a blog a better option? If so, what site and what kind of blog?? And are there anything needed to be done to earn there? Can you please throw in some suggestions?? You would be helping me a lot and your help will be highly appreciated :) Thanks xx
4 responses

• Malaysia
28 Oct 11
Hi thatgirl I did some research on this, and it seems that there are many sites that lets you sell your art online, like: www.zazzle.com, www.gallery-worldwide.com, www.imagekind.com. And I believe that there are more sites like these. I didn't know you are an artist. I wish I could draw very well but I am not a very creative person. All the best to you.



• South Korea
28 Oct 11
Oops!! I am sorry for not being clear. I meant artist as in painting. And the artist is not me, but a friend of mine. She wants help so I am trying to find informations


• Philippines
29 Oct 11
You can make a tutorial blog for drawing or painting. There are now a few blogs doing this stuff and you can make money if you will do tutorials on video blogs. You can make money if you will have many blog visitors that will either download your work or ebooks for drawing or painting.

• Malaysia
28 Oct 11
Hi girl!! I am not good in giving a suggestion but when I checked this out I get those answers from the internet. You may try and seek for other answer by using the same words. http://www.ehow.com/how_2258374_sell-paintings.html http://www.ehow.com/how_5101635_sell-paintings-online.html I hope the articles are useful for you.(^^)