How much have you earned on my lot

United States
October 29, 2011 2:24pm CST
I know this is a bit of a personal question but I am curious to see how I actually measure up to the possibilities here on my lot. How many of you have already reached payout at least once? How long did it take you? How much have you earned since joining my lot? Have you ever had any issues getting your payments on time?
9 responses

• Australia
30 Oct 11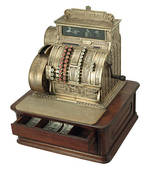 I'm about to reach payout for the fifth time, and I think my partner just got her twelfth payout, but I don't spend a lot of time here and I'm very picky about what I respond to. I still make about 35 cents a day when I'm active. The main thing to remember if you're mainly doing discussions is PPE's simple rule: you type, you get paid; they type, they get paid. The more you type, including coming back to discussions regularly to have "conversations", will help. Uploading pics also helps. Lash

• Italy
29 Oct 11
oh!

That tax man again!

MyLot is a legitimate site and has been paying all of the users who reach their payout evry year for over 5 years. What once use earns willnot be the same as what another user earns here because we all do things differently. Some of us only participate in discussions while others use the search, complete the tasks and have active referrals too. Even those who only use the discussions to earn will earn differently depending on how much time they spend here, what they post and the value of their star. Just have fun, forget about the earnings and when you reach your minimum you will have your payment too. Asking what others earn is not going to help you at all.

• United States
29 Oct 11
I didnt mean to offend you honey but in reality the earnings are a major motivation for alot of people here, the reason my lot is so attractive is because it allows you to earn while doing something that is rather fun. I have been earning around .35 cents a day participating in discussions and I was just trying to figure out if that was good for this site or if I was missing out on a lot of earning potential. Also I ask if their has been any issue getting payments because I have put forth my time and effort on many other sites just to be stiffed when it came time to receive payment.

• Italy
29 Oct 11
I don't get offended and I suggest you read my response again. I tried to explain that what I earn, what another earns, is NOT what you will earn and I explained why too. I also explained that for 5 years, every month, on the dot and sometimes even earlier than payday, all the users who have reached their payout will receive it. I then gave you some advice too. Did you see it?

• Bulgaria
29 Oct 11
Hi mysdianait can you tell me how i can earn money using the search and all other ways i`m writing posts, have some discussions i have started and i do the tasks that i can and until now i have only 2.6. If you can give me advice to earn more money it will be great, thank you and i hope you will help me with some tips.


• Malaysia
29 Oct 11
i only got 0.07..its really slow going for me..i dont know to make it adding up faster ,,,any suggestions from other mylot users?

• Jamaica
30 Oct 11
to earn money here you will have to participate,can you do some simple task.Also comment on other people discussions,and even your discussion that you have started when someone respond to your discussion. I use the search bar and do task and respond to my discussion and others as well,that how i earn more. I have got paid already

, and alot of other people also got pay here.My lot is a legit an paying site. But try to respond to more discussion with quality comments,and do available tasks to boost your earning here. Good luck on your earnings.


• Philippines
30 Oct 11
Try to reach a post of 100 and believe me the rates are great and will keep you motivate to earn here in mylot. I'm expecting my first payout next 15th, I only join last month. Try also to do some task it helps also to augment your earning.

• Jamaica
30 Oct 11
That's great,your very active here keep up the good work.I did not reach my payment for this month,because i was way for 3 weeks.now am trying my best to reach the payment. Mylot is a great place to earn money on the internet,you just have to participate an you will make it.Have fun


• Philippines
30 Oct 11
As for me, I already earned a bit less than a $100 here in myLot for around four months. I do reach payout every month, however, I failed to get active in here for the month of October due to some real life issues and activities. Payout can be reached easily within a month if you will put the time and the effort to do so. As for the timely payments, myLot has never been late in paying me. It is really reliable and true with their payment policies. However, I haven't used my earnings yet from myLot as I don't have a verified Paypal account. I am thinking of accumulating first my money in Paypal and after which, I will apply for a credit card or EON card to get the money. I am thinking of my online earnings as money saved for the future. I know it doesn't earn interest but still it is like a piggy bank for me. Once I get an EON card or credit card, I'll be spending those earnings to pamper myself.


• United States
30 Oct 11
Congrats those are great earnings, im sure it will be nice when you finally cash out that paypal account and can splurge on a little pampering. Thanks for the response it really helped motivate me to keep moving ahead here on my lot.


• United States
29 Oct 11
I haven't reach my payment yet, but i have $2.23 cents with 1 and something post which is really good and it's keeping me motivating! I hope very soon i reach my payment but i keep posting and participating til i reach it! Don't give up my friend you can do it! Welcome to myLot by the way and just keep active here in myLot and you'll see your earning adding and adding up! :D

• Philippines
30 Oct 11
Hey there Hazelme!

I do advise you to also use the myLot search engine every once in a while. It can increase the rate of accumulating earnings here in myLot. I remember a time when I am very busy with a lot of stuff that I can't participate well in the discussions here in myLot. I do some researches using the myLot search engine and it kept my earnings afloat to reach the minimum payout and cash out already. Also, try to look for some earning opportunities using the tasks page. Bulk of my earnings are from the tasks, especially from Sharon Buck's tasks. I hope this helps you in earning fast here in myLot!


• United States
30 Oct 11
Hey there my friend thank you for your advice and tips! I will defenitely put them in practice! myLot search engine is very useful to me and it actually helps me with my earnings. I like the search engine here in myLot because now whenever i'm in myLot and i want to search for something i don't actually have to open a new window and start typing. Here in myLot is better and i enjoy it! I don't really do tasks here in myLot i think they pay you a really small amount and honestly i get those extra cents by participating in myLot! I havent gotten paid through here but i'm very excited and patiently waiting for the day to come! Wooohooo! :D Keep in Touch my friend! :D

• Philippines
30 Oct 11
I am earning enough to pay my internet bills and I never had any problem with payments here in mylot. Mylot always pays on time and pays every member. There is no limit with earnings here. You can earn as much as you want depending on your activities. Read the guidelines that's the best thing to do... have a good day and keep mylotting


• Jamaica
31 Oct 11
you can earn depends on the amount of time you have to share ,on here.I have reach payout already,but i did not not reach it this month . because of family emergencies. but now am back and i am trying to do my my best so that i can make it next month . Mylot is a fun place to learn and earn at the same time good luck.


• United States
3 Nov 11
Well this is my new account I use to have and older one but I closed that one not too long ago. I have been here for over a year and almost every month I make $10 or more. The most I've ever made is about $20 dollars but that was because I missed one month. Now that I had a baby I almost make a pay out ever month but not always. This month I could because on the last day of October since my husband had surgery.