Where there are less female conductors?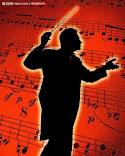 Guangzhou, China
4 responses

• China
6 Nov 11
I don't see anything strange about this issue. It is undisputed that males are still dominant in the world. From hi-tec industry to politics, men are the mainstream in key positions. Maybe anthropologists can give you a reasonable explanation. There are too many complicated factors involving it.

• Boise, Idaho
7 Nov 11
I think it may be an old fashioned tradition. I think I did see one female conductor once on a PBS performance. They are sure few and far between. Old traditions die hard. Takes many years for them to change. It will be nice to see that change and see some conductresses.

• China
7 Nov 11
To sum up,there are more male conductors than females ones.I don't know whether it has to do with traditional ideas or fewer females have interested in it.So far as I know,there have been two famous female conductors in China,namely Zhengxiaoying and Ye yongshi.The former is the first female conductor since the founding of our People's Republic;the latter is from Hongkong.

• China
7 Nov 11
I do like music especially folk music.Look!in my avatar, my granddaughter is playing the Erhu .

• Garden Grove, California
6 Nov 11
hi youless its that old male superiority crapola and hopefully one day there will be as many female as male conductors as I am sure there are plenty of women who could conduct an orchestra as there are men just a matter of men moving over and sharing the music stage with women lol lolSurely we see tons of women in the orchestras so women are as musical minded as men.