Why Is The Coca Cola Fabric SO Valuable????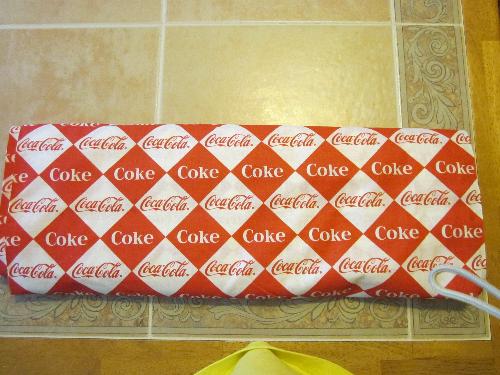 United States
November 8, 2011 7:39pm CST
I recently got a piece of cotton fabric as part of an auction lot. I posted it on ebay for sale, asking $4.88. It went through the roof and I have no idea why it was so desirable. Does anyone have any info about the material?
2 responses


• United States
9 Nov 11
That is tn only idea that makes much sense to me, though I still cannot quite grasp the number of bids or final price it generated.

• United States
9 Nov 11
Maybe somebody on a collector's forum found it and posted about it. I've had things like that happen to an article or a blog post that shouldn't have got so many views, but suddenly it did. I've been able to trace a few and they're usually linked on a forum or a site that has a lot of visitors. Just be glad!


• Philippines
9 Nov 11
There are many collectors of anything with the Coke logo on it, especially because Coke also makes lots of things like bears, dancing cans, plates, glasses and other things. Those souvenir items sold long ago become popular collectibles now. I am holding on to a 25-year-old McDonald's anniversary bag and I am hoping to sell it as well. I also have this Coke pin badge made seven years ago for a fastfood restaurant (I worked there in college) and I hope someone would like to buy that, too.

• United States
9 Nov 11
good luck with your items, the more unique they are, the more the likelihood of high prices.