quit smoking?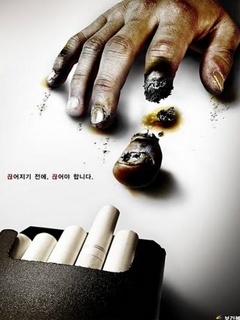 India
November 9, 2011 11:05am CST
Smoking is injurious to health. it realy affect your body in a badway. but once you got addicted its not that easy to quit. smoking is like a snake who got his prey.it wont allow to go away. in the world every year a lot of people dieing by hiv,alcohol conception,motorvehicle injuries,suicides,murders,drug use combined death is less than th amount of people dieing by smoking. the great problem in the smokong is that not only the host but also passive smokers also badly affected by the smoking. Every smokers know that its realy injurious and can cause cancer,bronchities,vericose vain etc but they continue that is smoking. every smoker quit smoke more thaqn 1000 times but they will start it soon. We cant easily go away from cigarette.because the nicotine in the cigrette has that much influencive . only way for high smoker is to reduce and quit smoking.and low smokers can just quit and control. every smokers have some habit of smoking early in the morning ,smmoking after food etc.before quiting we need to stop this habits first. otherwise we cant quit. each cigrette can reduce our life by 11 minutes. each cigrette contain morethan 4000 chemicals like tar,nicotine etc. In most of the smokers the health problems only start after 20 t0 30 years after starting to smoke.so that people never quit it. we need to take it seriously because it will take the beuty of life away from we. i knwo that quiting is not simple because i quit smoking 100 times but i survive and now i dont smoke.so friends quit smoking and be health because health is the only wealth and we have only one life so dont waste that for the pleasure of few seconds.
3 responses

• United States
9 Nov 11
You are so right about all of this. My brother and my mom had Emphysema and COPD because of smoking. And it took both of them. My brother was only 43 yrs old. My mother in law needs to quit smoking but she won't even try. She also has Emphysema and COPD and an Aortic Aneurism which the Drs want to take out and she has some clogged arteries that need to be opened.She is refusing to get that taken care of and if she waits much longer they will not be able to operate with her lungs getting bad. I have talked to her but she already knows and can't seem to get her to budge. I have asthma and I am allergic to smoke. So, it's hard to be around people who smoke which is almost everyone I know. My mom said that she regrets ever exposing us kids to that 2nd hand smoke. But, there was no education about it like there is now.

• United States
10 Nov 11
How old is your MIL? Mine is 96 and still smokes but we don't say anything to her anymore. Heck at that age she doesn't have very many pleasures and she still enjoys smoking once in a while. Fortunately she has no health problems from it...she is a remarkable little lady.

• United States
10 Nov 11
Stary1, My MIL is 68 yrs old and much too young to be as ill as she is. I guess your MIL is lucky to have not gotten sick from it and at this point it doesn't make sense to nag her about it. It sure is a lot of wasted money though and the risk that someone might become ill from the 2nd hand smoke.


• Philippines
10 Nov 11
Yes it really has bad effect in our health even second hand smoke too.Thank God that my dad already quit in smoking and I starting to convince a friend to quit it too before it's too late.