Heartless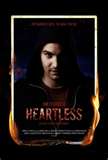 United States
November 10, 2011 11:12am CST
I just watched this movie and it is great. It's about this young guy named Jamie who has a huge birthmark over his face. He is really shy and is real insecure about it. One day, Jamie makes a deal with the devil who tells him that all he has to do is do some graffiti and he will remove his birthmark. He agrees and the birthmark is removed, but then it turns out that he has to kill someone. The devil keeps playing all these mind games and makes things really confusing for him and things get crazy. I liked this movie because it has a lot of symbolism that is very applicable to everyday life. What I got from this movie is that people are all good, yet simultaneously, we can also do really horrible things. At first, the world did not make sense to Jamie. He didn't understand why all these bad things were happening in the world. All he could really see was so much hate and violence. His whole life, he had to endure getting made fun of for the way that he looked and has if noone could ever love him. He thought that there was no way he would ever be able to have a family of his own. In the end, the illusion is uncovered and Jamie sees things for what they really are. He realized that it was his fear that held him back and that fear is the root of all the world's troubles. After all that happened, Jamie had nothing left to fear and so the devil no longer had a hold on him. The devil said, "It only works if you're afraid." We can all wear a demon mask sometimes. If you haven't seen the movie, hopefully I didn't give too much away, but I strongly recommend watching it. It is a fantastic movie and a very unique one as well. Heartless (2009), made in the UK.
3 responses

• Boise, Idaho
11 Nov 11
I just added this movie to my Netflix queque. I am enjoying some horror movies that I heard about during Halloween cable docs. Like The Best 15 Horror Movies and such as that. I am always researching for a good movie. There are so many out there and so little time.

• United States
11 Nov 11
I know! There really is too many good movies.... or should I say too many bad ones so that the good ones are hard to find. lol. I like to watch movie trailers on youtube and write down the good ones so that I can find them and watch. I really like these kind of horror movies that aren't just slashers, but make you think and keep you in suspense. This is definitely one of those. The monsters look awesome in this movie. They did a real good job.

• Boise, Idaho
11 Nov 11
I do the same thing. I have a file of lists of movies I want to see. ANd books. lol I doubt I will ever get to the books. I like the odd ball ones. Ones that are really different. Good to know they did a good job on the monsters. SOme look so dumb. Thanks.

• United States
10 Nov 11
Reading your review I feel very interested on watching the movei, I think I will have a great time watching that movie,I read some more reviews about "Heartless" and it seems to be a good movie. I congratulate you,you did a great review!




• United States
11 Nov 11
Thanks so much for the excellent review! I have to admit I'd never heard of this movie, but you've got me wanting to see it. I checked my cable guide before starting to type this, but it's not scheduled to be on this coming week. I'll keep looking for it and if it's not on TV soon I'll have to try to rent it. I definitely sounds like a good film! Do you recall who stars in it? Annie

• United States
11 Nov 11
Yeah, it's a shame; seems like noone has heard of it. I couldn't remember the stars, but I looked it up on IMBD real quick and here is the link: http://www.imdb.com/title/tt1220214/fullcredits It definitely is a great film and I hope you have the opportunity to watch it soon.