Movie: Man in the iron mask 1998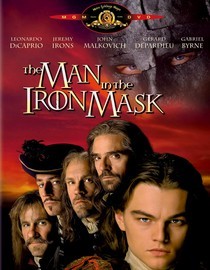 United States
November 11, 2011 8:18pm CST
Years have passed since the Three Musketeers, Aramis (Jeremy Irons), Athos (John Malkovich) and Porthos (Gerard Depardieu), have fought together with their friend, D'Artagnan (Gabriel Byrne). But with the tyrannical King Louis (Leonardo DiCaprio) using his power to wreak havoc in the kingdom while his twin brother, Philippe (also DiCaprio), remains imprisoned, the Musketeers reunite to abduct Louis and replace him with Philippe. -Netflix I am a fan of DiCaprio and have been for a wail. I loved watching him in growing pains and many other movies. But I hadn't seen this one yet and I found the storyline to be rather interesting. I am normally not into historic type movies but this one got my attention. I love that they made his twin be played by him it reminded me of parent trap and it takes two,lol. I was rather surprised when they took the mask of him to reveal leo's face,lol i was a bit confused at first because i thought that maybe the king was just imagining things but then they said it was his twin and then I understood it. Here is a link to the trailer if you haven't seen this movie yet:http://youtu.be/eRal_feCStc And if you have share what you though? Do you normally like Historic movies? What do you think of Leo?
2 responses

• United States
15 Nov 11
I normally dont like movies like this. I also wasnt that big of a fan of Leo until Titanic but I did like this movie. I like that is had a little comedy to it and the seriousness. Id still watch it!

• United States
19 Nov 11
Yes I loved the comedy parts to it because I too am not normally into these kind of movies but it having comedy to it help keep me interested.

• Malaysia
15 Nov 11
yeah hehe.. i have seen in the cinema back at that time when it first came out.. this movie is during those times when theyre cashing in on Leonardo;s charming good looks.especially towards teenage girls ..lol.. the main story circulate mostly on the 3 musketeers.. good story nontheless.. and Leo played a good role as the evil king.. but kinda lame playing the other twin..but all good..anywya.. thats why its called "acting"(as leo said it himself..i read somwehere'pertaining to this movie )

• United States
19 Nov 11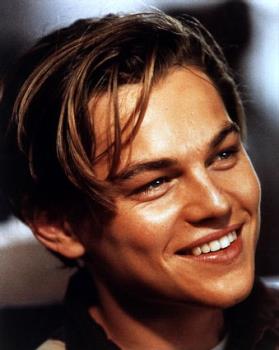 lol what can I say he's a hunk. :) But I really did like that they included the three musketeers in it because I have always enjoyed movies with stories about them. And as for him playing his twin, I can see it because they are supposed o be identical but do agree it was kinda lame.