Scales at the Zoo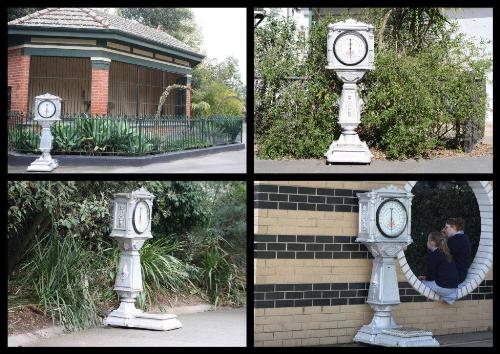 Australia
November 12, 2011 3:23pm CST
I spend a lot of time at the local Zoo and I have oftem wondered what the story would be of the scales, in nearly every area of the Zoo there are these old fashioned scales, who can remember these, I would love to know the story of why at a Zoo they would have so many of these old type scales. and they all still work.
2 responses

• Canada
28 Nov 11
AH! I'm so jealous! I've always wanted to go to a Zoo... my parents took my sister when mom was pregnant with me so i've never gotten to see one myself. I'm pregnant myself now and I intend on taking my kid to the Zoo!

• Australia
28 Nov 11
I go to the zoo a lot a few times a month and I just love watching the kids, but you know they seem to have more fun chasing the seagulls near the cafe.


• Canada
29 Nov 11
lol my sisters first memory is being splashed by a polar bear at the zoo. I liked chasing pigeons when I was a kid myself. and catching frogs and salamanders! tree frogs are sooo cute. I used to make my own little zoos in ice cream pails and jars with holes in them for fresh air...

• Philippines
12 Nov 11
You've been on a vacation? I've noticed your posts were always about the zoo, the parks and some other views or something. If that is so, you should enjoy it to the fullest! I'm happy for you! I want to travel too. *Wink

• Australia
13 Nov 11
haha, no I live very close to the zoo and i find the animals at the zoo don't complain as much as humans about getting their photos taken, I love photography and I feel the zoo is the perfect place plus I love animals so much,so perfect for me...

• Philippines
13 Nov 11
Yes. Right. I thought you were travelling. Sorry about that. Anyway, photography is a very nice hobby pursue it, who knows you might become famous someday.