Queen Elizabeth in Melbourne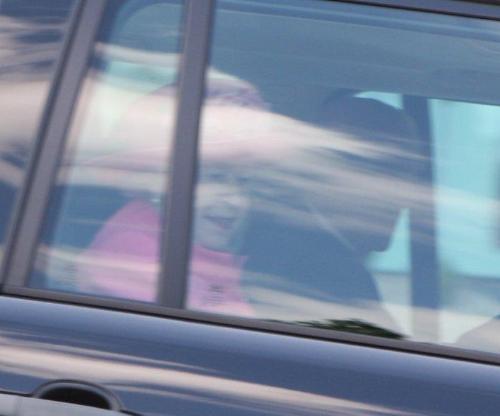 Australia
November 12, 2011 5:37pm CST
it was wonderful seeing Queen Elizabeth here in Melbourne Australia, seeing as the Royal Childrens Hospital is not far from where I live, I thought I would get up early and go see the opening of the new wing by Queen Elizabeth, I was a little disappointed as they had her in a car with tinted windows and actually took her into the car park where she got out of the car, but it was great to see the reception she got from young and old...
5 responses

• Adelaide, Australia
12 Nov 11
Wow! You got to see her in person? That's great! I watched most of her visit on the telly. They do travel very well for their age, don't they? All questions of a republic are pretty much gone out the window again. And why our Prime Minister did not courtsy when greeting Her Majesty, I'll never understand. Surely it wasn't that difficult to show some respect, like our Governor General did? Anyway, speaking of GG's - one interesting thing I learned from the live telecast was that Prince Charles back in the late 1990's actually put his hand up to be Governor General for Australia!!! I couldn't believe it! I mean, it's not unusual for a British Citizen to do so - we've had some before, but what do you think? At the time, Australia was going through Paul Keating's "I wanna Republic now" phase & Australia replied "Thanks, but no!". His Royal Highness is actually considering putting in yet another offer for the same job, figuring his timing would be better this time around!


• Australia
13 Nov 11
hello Ve I am a staunch Royalist I don't think it hurts to have an independent overseer to guard againt dictatorship which could happen, I think I have seen shades of that recently.

I wouldn't have minded Prince Charles as GG, I don't agree with everything about him but he has some very good ideas on life, mr keating well better not get me started there....hahah.

• Adelaide, Australia
13 Nov 11
Oh goody! **snap!** - I'm the same way!

I didn't know that there was anything to indicate a dictatorship happening. What are you referring to? Yikes! We do live in interesting times, don't we? I also think Prince Charles would make a great GG - can't do any worse than the previous lot & he's had a lifetime of suitable training for the role! He can start an organic veggy farm here any day & we'd all love to buy the royal herbs - even at three times the price! He has delivered some very excellent speaches in his time & supports many of the same causes that I do - or would - & speaks out against a lot of things which I would also do, if anyone would listen.


• Adelaide, Australia
13 Nov 11
Oh - & as for Mr Keating, well, I've just finished reading another round of John Howard's Autobiography - so I'm full of wrath against the little "scumbag"!



• Canada
13 Nov 11
yes it is exciting this year we had will and kate here touring Canada

• Australia
13 Nov 11
Oh I would love to see them, I do hope they come to Australia soon...

• Adelaide, Australia
13 Nov 11
Umm... if I'm not mistaken, William already visited here during the Queensland floods. Might be a while before he gets around to visiting here again. I'd like to see them too. They won't come to Adelaide though - no royal has visited here since the 1960's!


• Malaysia
13 Nov 11
Our state hospital is also named after her. To many people here Queen Elizabeth hospital is synonym as it was were they were born. And I was also born in that hospital some 50 years ago! It is the last remnant of the once British colony in my country. Hopefully the Queen will make a visit here one day and take pride of the hospital that was named in her honour.


• Canada
28 Nov 11
She visited a city about 2 hours from where I live here in Canada... I meant to go see her unfortunately I couldn't :( Same with the newest Royal couple on their world tour after the wedding.