Value of Money...? ...... . (rich Vs poor)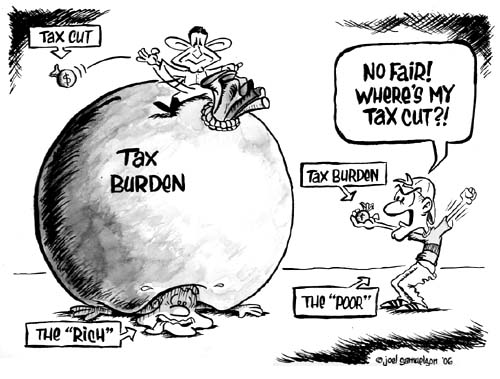 India
November 13, 2011 4:36am CST
hai friends, i was wondered everytime when thinking about the value of money. 10 bucks isnt a big one? some one say its nothing..i know that ones ,they have a lot of money and for them a ten bucks cant do anything. but there are people who will die for that few bucks because its much valuable for them ,thats the poor. a richman cant eat a meal with 10 bucks(means a few money).but for poor family its enough for whole of them to have food. Thats i say the money change its value when it is going from one hand to other. sometimes very valuable and sometimes nothing. the world is realy changed "poor remains more poor and the rich ,more rich." They are Fighting for each other the poor vs rich, one for existence and other for exploiting. its what we seen in "wallstreet" and around the world.The rich is ruling the world.
4 responses

• Philippines
13 Nov 11
What I can share is about a relationship between a woman and a man. It is one example that money is a big deal especially if one of them is poor and the other one is rich. Some people said that the poor is for poor and the rich is for rich only, is that right? Mostly people fighting it's just because of money. Little amount of money is a very big value to those poor but little value for rich. So much for that, I just want to greet you an advance merry christmas and a happy new year :).


• Singapore
14 Nov 11
I know what to do with ten dollars. I can grow it. So for me it is great value.

• Philippines
14 Nov 11
Hello lijoos, In my perspective, the rich rules the world only if we let them. There are things that money cannot do and no matter how rich you are, you cannot get them. Like real friendship and peace of mind. Often times people who does not have or just have enough money are the ones who sleep well at night. I believe that love for money is a root of all evil. But as we cannot live without it, due respect is required in order for money to work its magic the right way. Have a nice day to you! :)